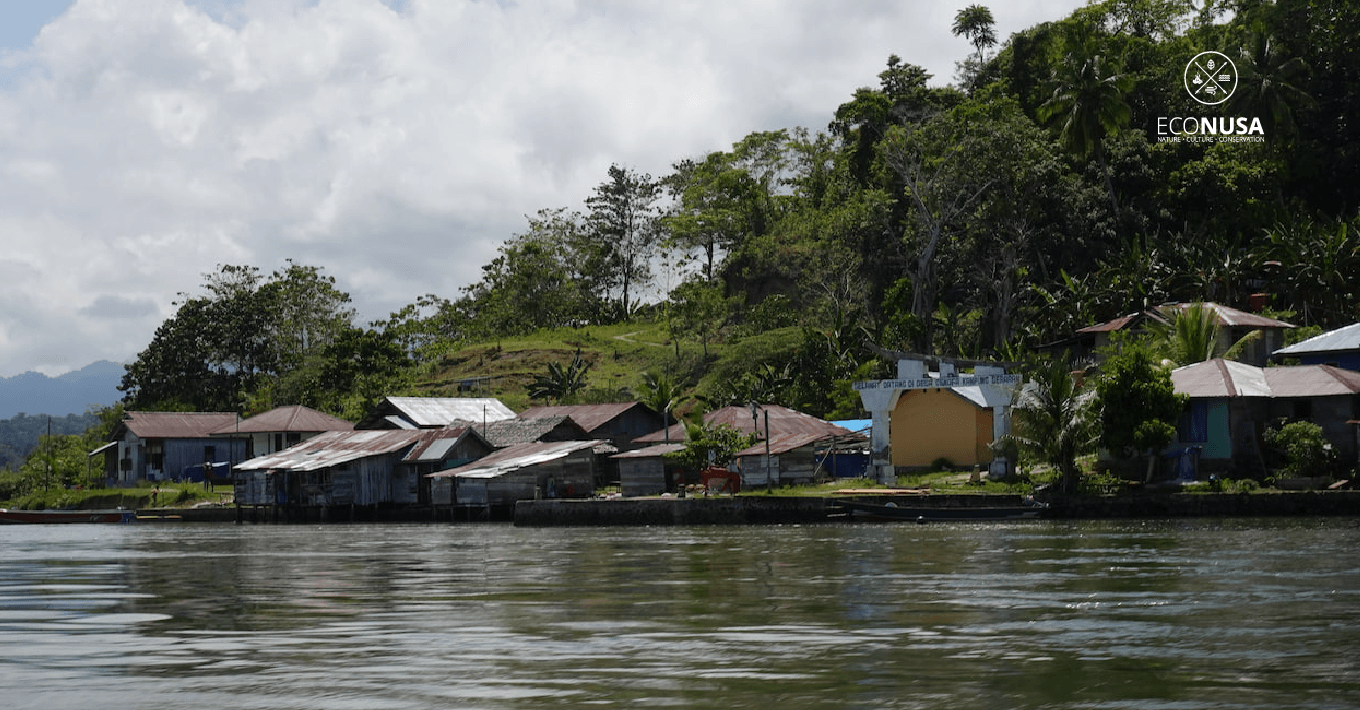 The area on the ridge nearby Seraran Village in Teluk Arguni Bawah District, Kaimana, West Papua, looks noticeable. The land is clean with fences leaving the thick bushes along its sides.
Having a closer look, on the 1-hectare plot of land, there are small holes in which paddy seeds grow an inch height. "This is field paddy we have planted a week before," said Alif Furu, a Seraran villager who cultivates the land on Friday, 30 September 2022.
Alif, 50, cultivates the land jointly with the members of farmer group, including his brother, Jamaludin Furu. The young paddy here is the second one they planted this year. Early 2022 they planted paddy on the same field. However, when it grew for 3 months, the calf-height plants were eaten up by cows just in one night. The paddy belonged to the other groups on the other field was also messed up. "I was terribly disappointed. Whereas, I had a wish, after harvesting, I would share the unhulled rice to the other community for seeding," said Alif.
Read Also: Dreaming for Self-reliance with Vanilla in Keerom
Despite the loss of hope, Alif and his fellow group members were eventually willing to give another try after EcoNusa staffer provided motivating spirit and new seeds. They built high wooden fences to protect cows or other animals such as deer to trespass into the area and destroy the field. Meanwhile, the other groups has given up planting paddy due to their lingering disappointment.
Alif is one of the participants of Social Transformation School (STS) held at Sisir Village, Kaimana, on 25 June to 16 July 2021. The STS here was part of the School of Eco-Involvement (SEI) program initiated by EcoNusa. In Kaimana, STS was attended by the representatives of 12 Villages, namely Guriasa, Yarona, Edor, Kooy, Manggera, Egarwara, Warmenu, Kufuriyai, Seraran, Mai Mai, Sisir II, and Marsi. They studied about technology of organic farming and multipurpose drying dome.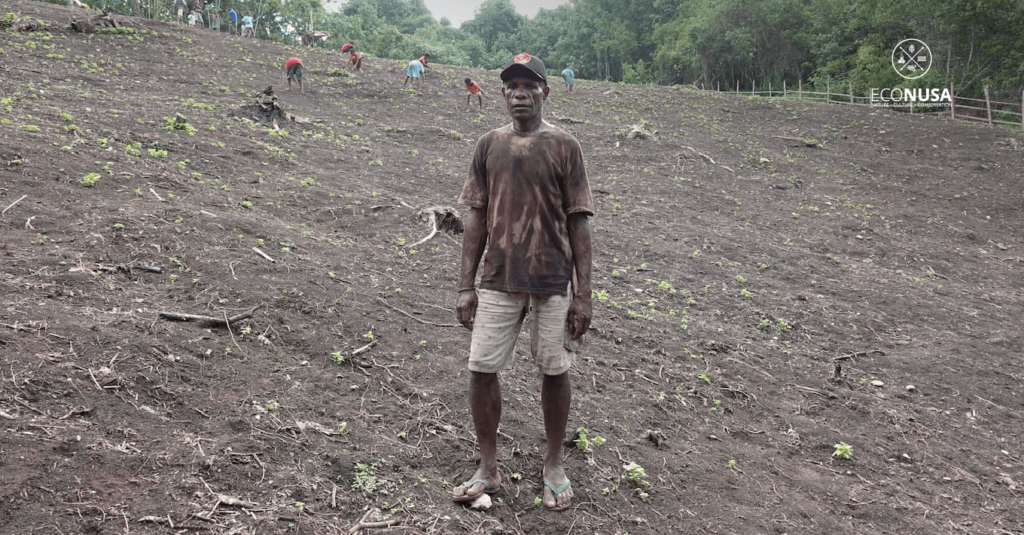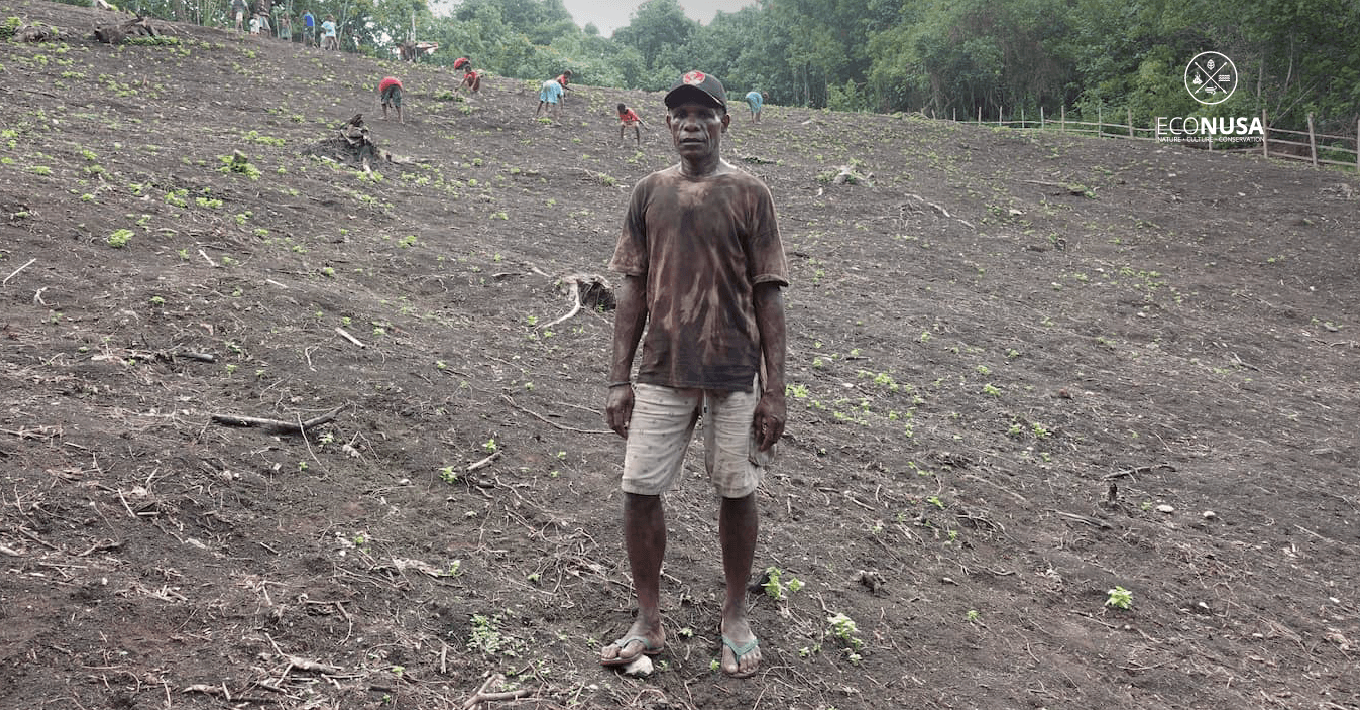 Alif joined the class for organic farming. His other fellows and he joined up the class to study on the characteristic of soil, seed management, nursery, pest control and plant ailment, organic liquid and solid fertilizer production techniques, and organic pesticide production technique.
Read Also: Exploring Gisim Village's Potentials in Sorong
Following the completion of STS, Alif planted organic vegetables such as water spinach, spinach, mustard, and tomato. His neighbors buy these vegetables. He called for supports for field paddy farming to the Village-owned Enterprise (BUMDes). Rice is their staple food in addition to uce (sago) and sirngef (sweet potato). In the past few years, Seraran people afforded rice from market. For one household, they usually consume 10-60 kilograms of rice in a month. "If we do not need to buy (rice), it would be very good," said Kalsum Muda, a local woman.
BUMDes allocates Rp10 million fund for every neighboring unit (RT) to clear land. There are 3 neighboring units in the village. "The elderly used to plant paddy. We have land, so why we are not like what the elderly did in the past," said Mursalim Puarada, the Head of Seraran Local Council.
The Seraran people had formerly planted paddy. Alif has knowledge on rice cultivation from his parents. He remembers when he was at an elementary school, his parents often took him to the field to nurture the paddy. "At the time, the field was nomadic, and they usually brought me to stay the night at the field," he said.
Read Also: Sago, Vegetation with Loads of Benefit Threatened by Development
On his adulthood, Alif and Jamaludin cleared 30 hectares of land for rice farming. They can produce tons of unhulled rice. They consume the yield and sell them to the neighbors and regency government. However, since early 2000s, rice farming activities stopped. "We stop it as we run out of seeds," he said.
Alif Furu and his local fellows plant rice again when the government provided seed assistance in 2016. But after harvest, they stop planting. "The fields are far away, and it should use longboat to reach there," said Aminah Muda, another local woman.
To date, Alif and his fellow group members expected that their paddy will grow well until the harvest time. They will share the crop yields to the community as the seeds. Thus, the people of Seraran should not spend extra budget to afford rice. "We hope the agriculture here will be sustainable," said Alif.