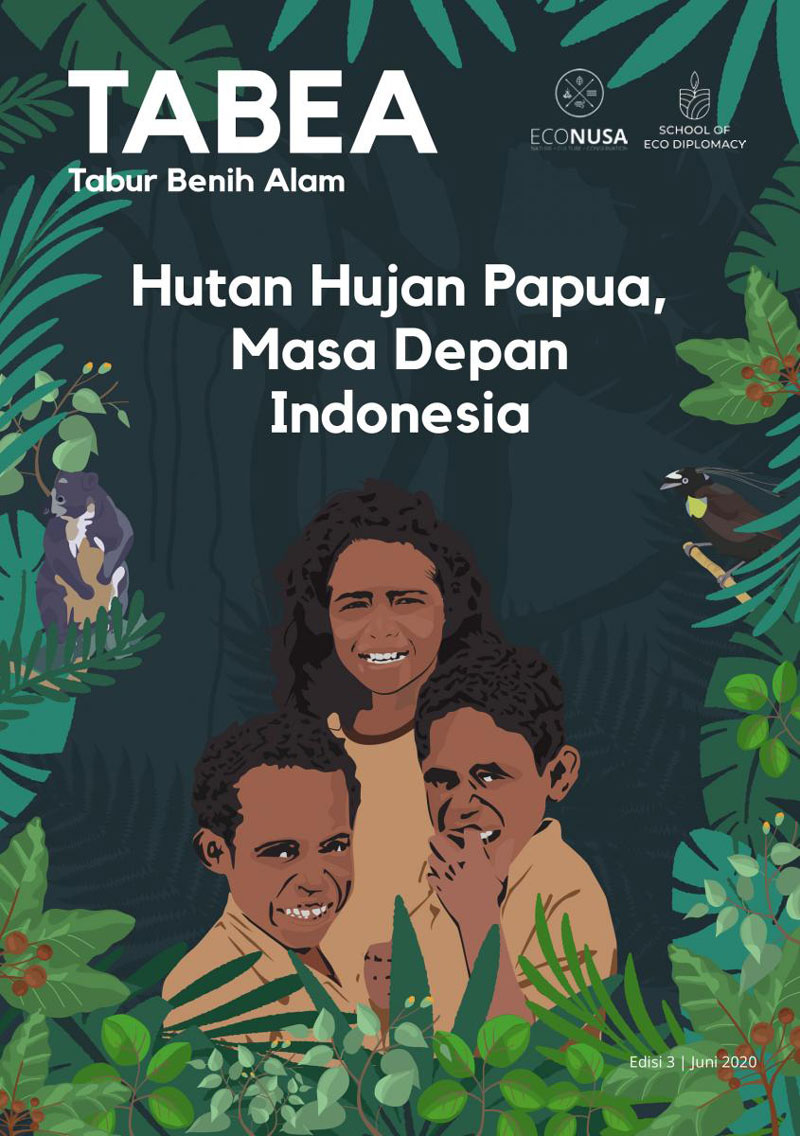 The third edition of Tabea Bulletin takes theme of the Indonesian Rainforest. This theme was chosen while celebrating the commemoration of World Rainforest Day which falls on June 22, 2020. We also shared the story of the ongoing game in Kampung Klayili, Sorong Regency, West Papua Province.
Rain forests in Papua are the last hope given the shrinking forests in Sumatra and Kalimantan. Quoting Papua's Ecology (2012) there are 125 species of mammals (55% endemic), 223 reptile species (35% endemic), 602 bird species (52% endemic), and 15,000-20,000 plants (55% endemic) live in rain forests in the Soil Papua. This number will continue to grow along with new research in the future.
Rainforests also function as controllers of global climate change. Without rainforest there is no solution to climate change. That statement is understandable given that forests not only store carbon dioxide, but also provide water, clean air, and become home to millions of living things; half of the plants and animals on earth are believed to live in rain forests.
Check out other interesting writing in the Bulletin Tabea Vol 3.