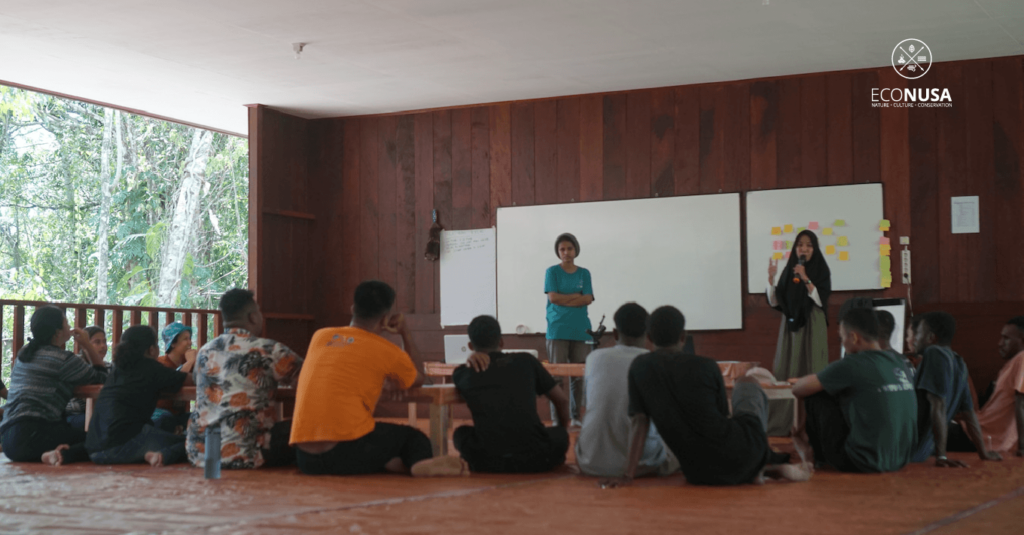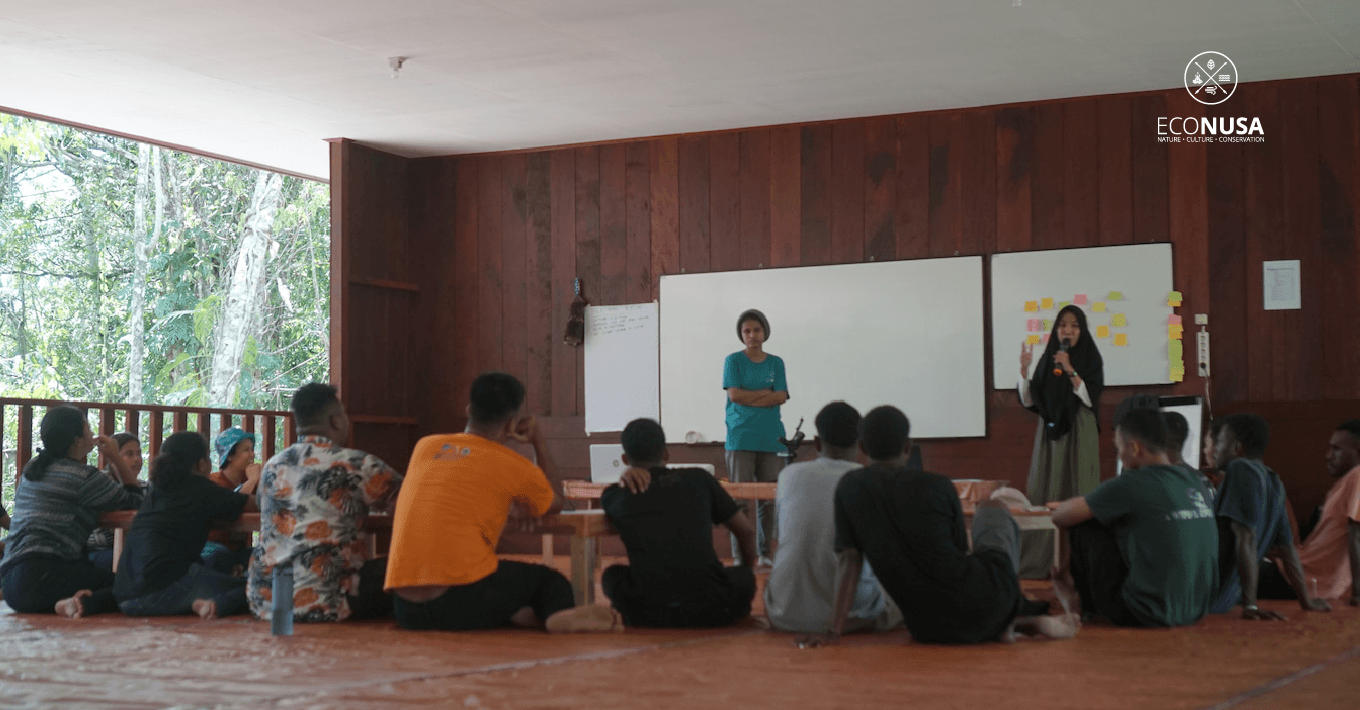 Earth is not on a good condition and it has been waiting for mankind's awareness to take actions. The existing environmental complication is not merely one's responsibility, but all creatures, particularly human who is blamed for the major cause of environmental damages. When earth destruction gets worse, then our dwelling, habitat, and live will be in jeopardy. Ecological disasters have taken place now.
Considering the condition, I took parts in the EcoDefender Youth Camp organized by EcoNusa at Mibi Learning Center, Makbon District, West Papua, from Friday to Monday, 10-13 June 2022. I happened to be one of the participants who are motivated to take real actions to defend earth and environment. The 6 hour trip from Teminabuan, South Sorong, up through to Mibi, Sorong, did not  dishearten my plan.
Read also: Podomoro Students Fights against Plastic at Teluk Naga
In the youth camp, I was one of the 17 participants who came from Sorong Mayoralty, South Sorong Regency, and Sorong Regency. Led by some facilitators, as EcoDefender teams we learned and discussed many kinds of ecological issues. It ranged from environmental problem identification, destruction factor, ecological diplomacy through communication and journalism, up to persuasive content production such as photo, video, and articles. We also got materials on stakeholders mapping.
The discussion ran seriously in warm ambiance and we had roles in all series of instruction activities ranging from group discussion, discussion and practical presentation, which made us more enthusiastic. The participants actively involved in all instructional processes.
From the series of activities, content production practices are one of the most attractive moments. In 3 groups, the participants moved around the camping ground and nearby housing complex to take pictures and videos. They tried to capture human lives and nature by recording Melkianus, a participant from Mibi, who was on a boat at Mibi beach. He acted as a fisherman doing his daily chore. Other person of my group, Jerliyanti, even jumped down to the sea to record each scene. We did it wholeheartedly the acting and practices based on our knowledge from the camp. 
Read also: EcoNusa and Pramuka Collaborating for Sustainable Environment
On the last night, the participants of youth camp watched the produced contents. The footage was not disappointing. It implies that they could apply what they had learned from audio visual media given by the facilitators. They also gave feedback to participants to manage and edit the content more properly.
"I thank for this opportunity as I could get valuable experiences I had never got before. I also hope that the given materials would not be meaningless, but we will use and make it," said Melkianus on a discussion.
I met many young people with various background, but shared the same goal to take part in environmental conservation. As to me, the youngsters like Tesalonika Saru, Yosua Kemesrar, Kristina Antaribaba, and native young Papuans are the real EcoDefender. It is them who has preserved their customary land. They fight for the land of Papua from the destroyers who come up with Business Permit, Protected Forest, and other manipulative methods.
Read also: Youth Environmental Campaign in Digital World
"Youth camp is expected to generate youngsters who are sensitive to ecological issues, be able to analyze situation, and communicate them to public to take collaborative actions to protect forest and sea," said Nugie L. Kristian, EcoNusa's Youth Mobilization Coordinator.
It is now to think together of what real action we can do. If it is not us, then who? If it is not now, then when?
Editor: Leo Wahyudi
Bintang Kasih S., an alumnus of North Sumatera University (USU)'s School of Publich Health in the Environmental Health Department, member of South Sorong EcoDefender, winner of EcoNusa's Youth Digital Campaigner.