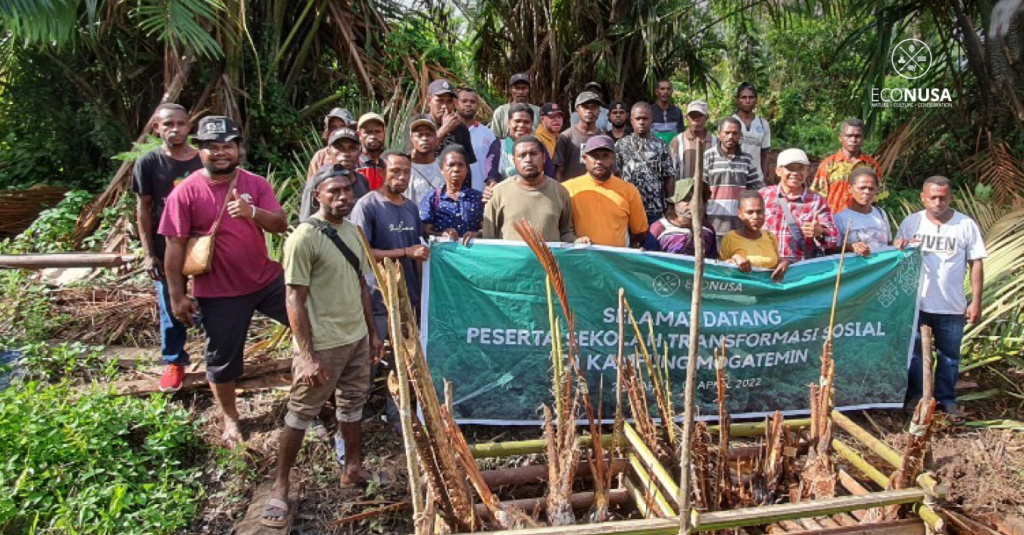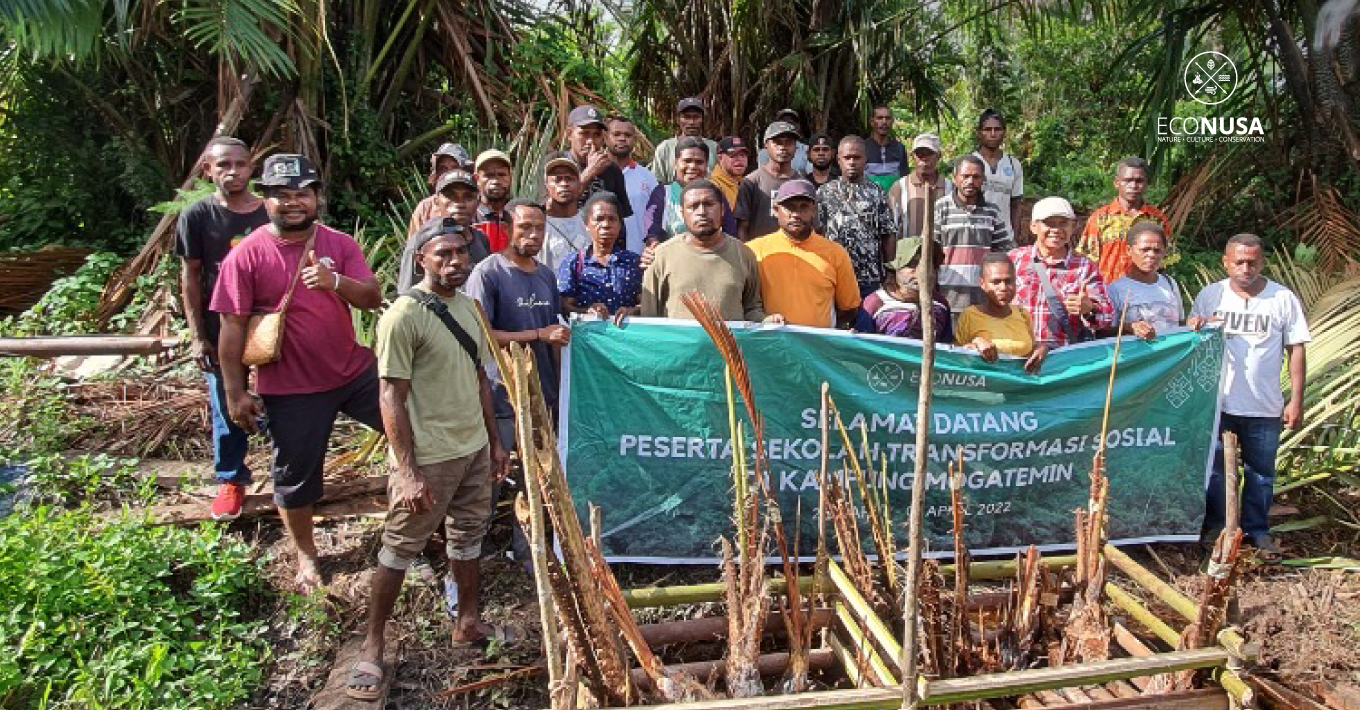 Social Transformation School (STS) from 26 March at Mogatemin Village, Kais Darat District, in South Sorong Regency, was officially closed by Mogatemin Village Head, Eduard Tigori, on Thursday, 31 March 2022.
The closing ceremony was marked by handing over sago seed and hoe to two participant representatives. The handover marked the participants commitment when they were back to their villages to practice their knowledge from STS training at Mogatemin.
After going back to their villages, the STS participants will perform field work practices for three months based on the follow-up plans they arranged.
Read Also: Social Transformation School Officially Opened by South Sorong Regent
On his speech, Eduard Tigori said, despite the fact that he was not the STS participant, all peoples in Mogatemin Village participated in the STS process. The women working on the kitchen every day also took part in it by listening and observing the instruction.
"For the reason, the closing here is not an end but a start to work for the family and village. Do not make any shameful deeds as all people have witnessed. Particularly for the Mogatemin Village, I will always monitor until they make something for this village," said Eduard.
Representing the participants, Spenier Yadafat, the STS participant from Woloin Village, said that the knowledge attained from Mogatemin STS actually is very priceless knowledge.
Read Also: STS Participants Questioning Forest Status to South Sorong FMU
"Today we thank God for sending us the great men who give us knowledge. This is remarkable knowledge which is priceless we could hardly get from other place. So, we who took parts in the Mogatemin STS are very fortunate peoples," said Spenier.
EcoNusa consultant for business issue who became the resource person, Yohanes Dwi Subagyo, gave his appreciation and respect to all participants joining the learning process in the Mogatemin STS. He saw the incredible spirit and enthusiasm of the participants from start to end of the activity. As to him, that gave a hope that the seed of knowledge from STS has fallen to fertile soil.
"We just sow seeds, but not all seeds will grow as it depends on where it falls. But we believe my friends (STS participants) are very fertile soil so it will grow and develop larger," said Yohanes.
Read Also: Scorhing Heat Not Discouraging Farming Class Participants in STS Mogatemin
Representing EcoNusa, the EcoNusa's Natural Resource Management Program Associate, Vanji Dwi Prasetyo, also gave his appreciation to all participants. Vanji hoped that they would be willing to ask or contact EcoNusa when they performed field practice for three months.
"EcoNusa team in Teminabuan will intensively monitor the participants progress in some villages for the next three months. EcoNusa will also cooperate with the village heads to boost participants progress in the upcoming three months," said Vanji.
He also appreciated the Village Head of Mogatemin and his colleague, women and all people in Mogatemin who provided supports to STS event by serving refreshment and all stuffs needed for the training success.
"EcoNusa is just channelling God's blessing by transferring knowledge, skills, and experiences to all of you. Let us thank God and ask God's help to assist us to bring change to our villages," Vanji said.


Editor: Leo Wahyudi, Nur Alfiyah, Lutfy Putra