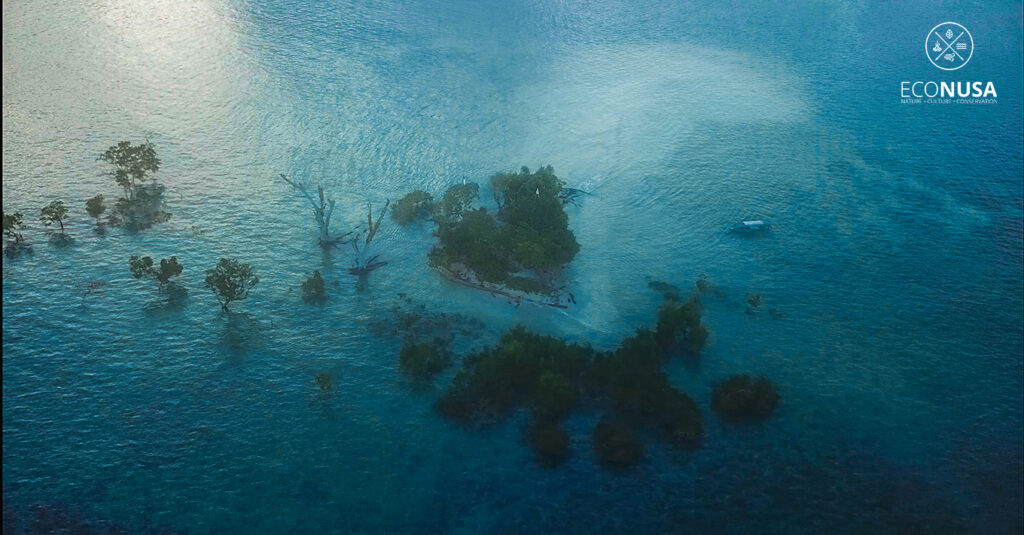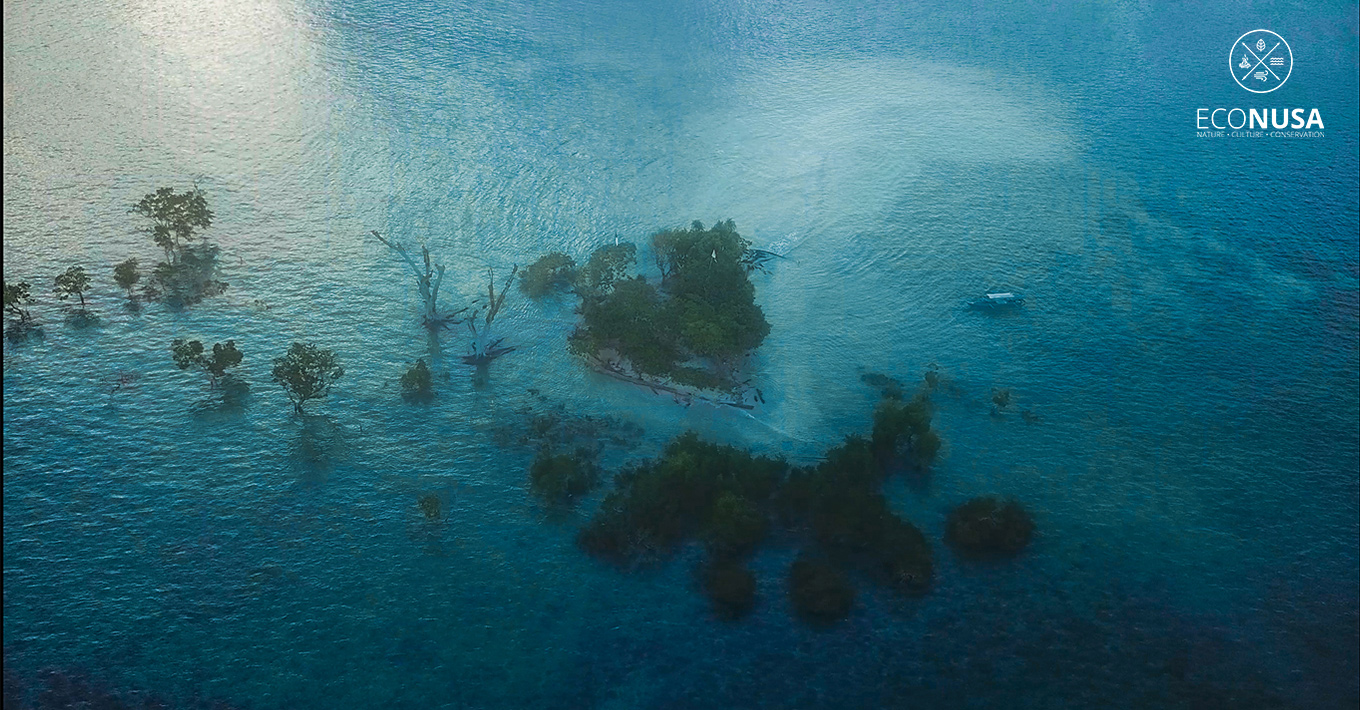 Manokwari City in West Papua Province has lots of natural beauty. Moving to the north from Rendani Airport, holidaymakers will perceive the superb green trees in Gunung Meja forests. On the south, there are several sea tourisms. The capital of West Papua has four islands with charming looks, namely Mansinam, Lemon, Kaki, and Raimuti Islands. As one of the unpopulated islands, Raimuti continues degrading and is going to be submerged. 
Raimuti Island is located at the South Manokwari District. Being close to the land, Raimuti has a lot of local visitors. From the main land to Raimuti is only about 500 meters. To reach the spot, visitor might rent a boat cost around Rp. 50,000 to Rp.150,000. Tourists often use canoe or swim to the island. Moreover, beautiful corals are on both sides of Raimuti directing to the land of Arfai Sub-district and Andal Village.
Read Also: Quit Bombing Fish
Raimuti Island used to be categorized as a big island inhabited by locals. However, more than half of the island has been submerged and thus it forced them to decide to migrate to the coastal areas in Manokwari. This happened due to the impact of tsunami 26 years ago on 17 February 1996 following large scale of earthquake in Biak, Irian Jaya. 
According to the Catalogue of Significant and Devastating Earthquake 1821-2018 (Meteorology, Climatology, and Geophysics Agency/BMKG, 2019), the earthquake that occurred in Biak was 8.1 Magnitude with epicenter in 33 kilometers deep. In addition to Biak, the earthquake impact also happened to Supiori, Manokwari, and Sarmi. The first earthquake was followed by 2 massive aftermaths on the same day with 6.5 magnitude with epicenters in 19 kilometers deep and 6.4 magnitude in 32 kilometers deep respectively.
Read Also: Papua, Maluku, We Can, Anything Possible
Tsunami created 7 meters wave in some spots. BMKG recorded 108 death, 423 people injured, and 58 lost. In addition, around 5,043 houses were destroyed surrounding the epicenter. As to the Seismotectonic Laboratory of the Bandung Institute of Technology's Geophysics and Meteorology Department, tsunami in Biak was deemed a new phenomenon given the fact that tsunami had never happened since 1900-1995. 
In addition to earthquake and tsunami, ecosystem surrounding Raimuti has been degraded due to the community activities. Despite the fact that they do not live in Raimuti, the community often come to the island to do some activities, including tourism spots for family and stopover. In the past decade, Raimuti has become one of the tourism spots for local vacationers. Unfortunately, the community also cut off some trees for firewood and litter waste carelessly. In some spots, coral reef could hardly survive due to the very strong water current and wave. 
Read Also: Only Few Aware of Climate Crisis Despite Looming Threat
Raimuti Island in 2021 has 150 square meters in size shrinking from the former 200 square meters. The size of the island will get smaller due to abrasion and its mangrove ecosystem has been degraded. There are only some big trees and shrubs. The clock is ticking until Raimuti is really submerged. A study of Nature Climate Change journal August 2021 Edition stated that the rising sea level will be more extreme owing to the rising earth temperature. 
The government of Manokwari Regency should perceive it and consider the recent status of Raimuti Island seriously. The small island here is actually deemed, one of the regency's assets that needs protection. Today, Raimuti could survive due to the mangrove ecosystem on the island. The government should do something with quick and strategic measures to save Raimuti. Let's work hand in hand to revive conservation spirit and make the same steps to save Raimuti Island.




Editor: Leo Wahyudi