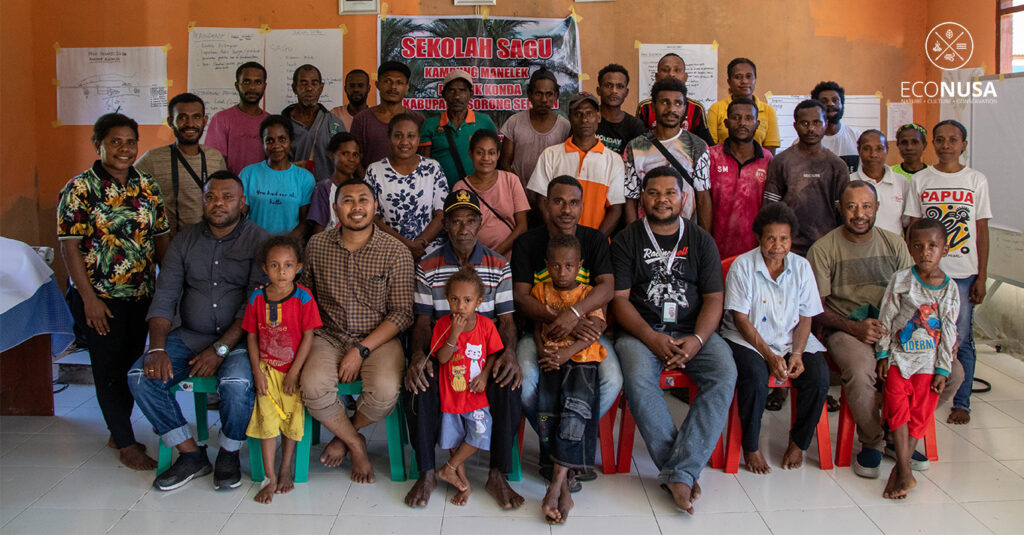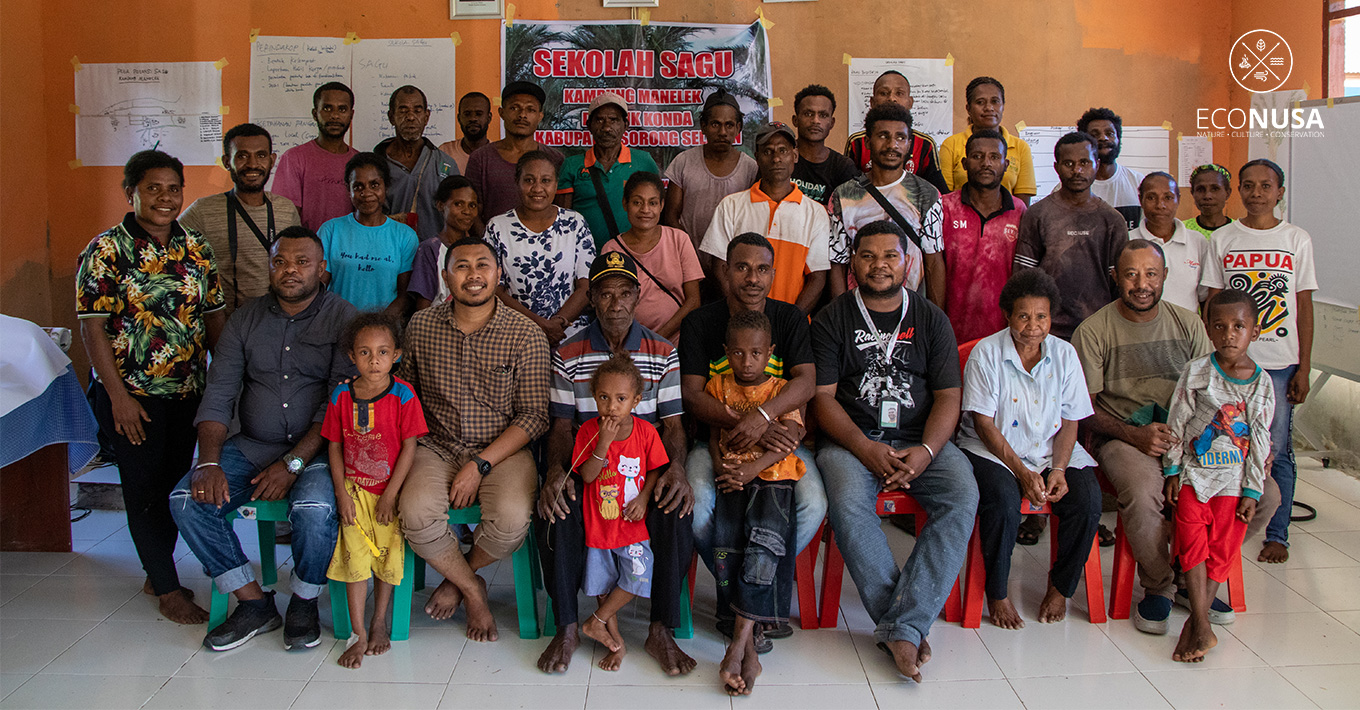 Manelek Multipurpose Hall in Konda District, South Sorong, West Papua Province, was overexcited from morning. Some women inside were busy spreading butter inside the baking pan to ensure the sago-made dough was not sticky during baking process. In the other room, sif (local cake name), ongol-ongol (local name of sago made soft cake), kembang goyang (fried sweet snack), and lemet (steamed grated cassava with sugar) were served on the table. All snacks have sago as the raw materials.
Cooking practice at the multipurpose hall here was part of the series of Sago School held on 29-30 June 2022. They participated in the processing class to study various making of sago-made products. The other groups, cultivation class, learned how to grow the major commodity at Manelek Village to support local food security. The Sago School was attended by 22 participants.
"Sago is the potential of Manelek Village. We have a lot of sago trees at the backyards. After practicing at Sago School, they made their own practices and let them sell the products to Obor Market at the village and market in Teminabuan," said Alfonsina Segeit, one of the facilitators.
Read Also: Elementary School Graduate Initiating Village Independence
The Sago School is part of the follow-up plans made by the participants of Social Transformation School (STS) in Mogatemin Village, Kais Darat District, in South sorong, in March 2022. The seven-day STS was followed by 38 participants from 14 villages in South Sorong. In addition to Alfonsina, Derek Tigori and Arius Saflesa also represented Manelek Village.
Learning at the Mogatemin STS was divided into three categories, namely sago, agriculture, and fishery. In sago class, Alfonsina was shocked by the variety of sago. She learned how to distinguish sago and sago processing for an economic value of the "gods plant" here.
Meanwhile, Arius studied at fishery class in which he studied the making of cracker process and shrimp-ball. Meanwhile, Derek took part in agriculture class. He learned how to make a plot, organic fertilizer from goat and chicken, and also seeding. "We made six plots to grow mustard, water spinach, and spinach," said Derek.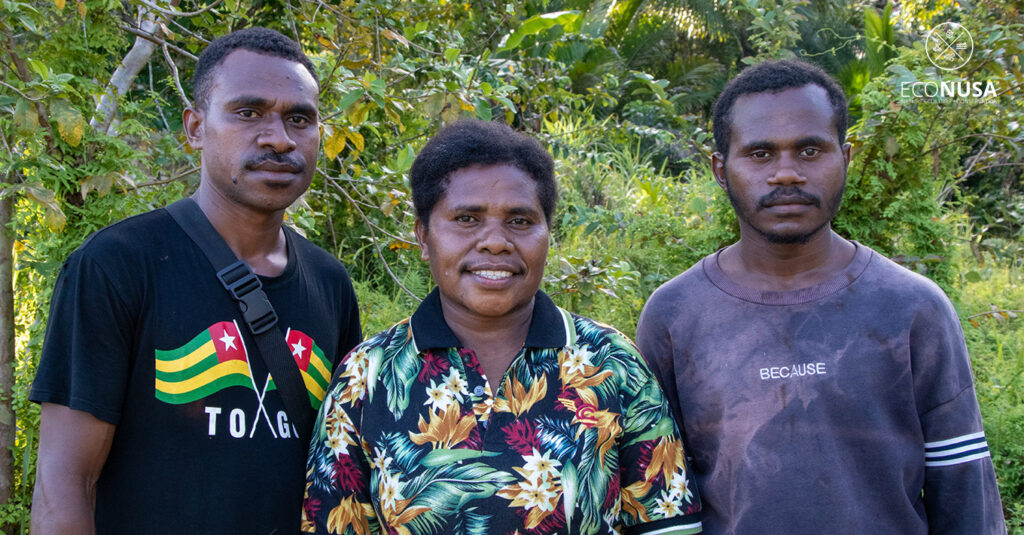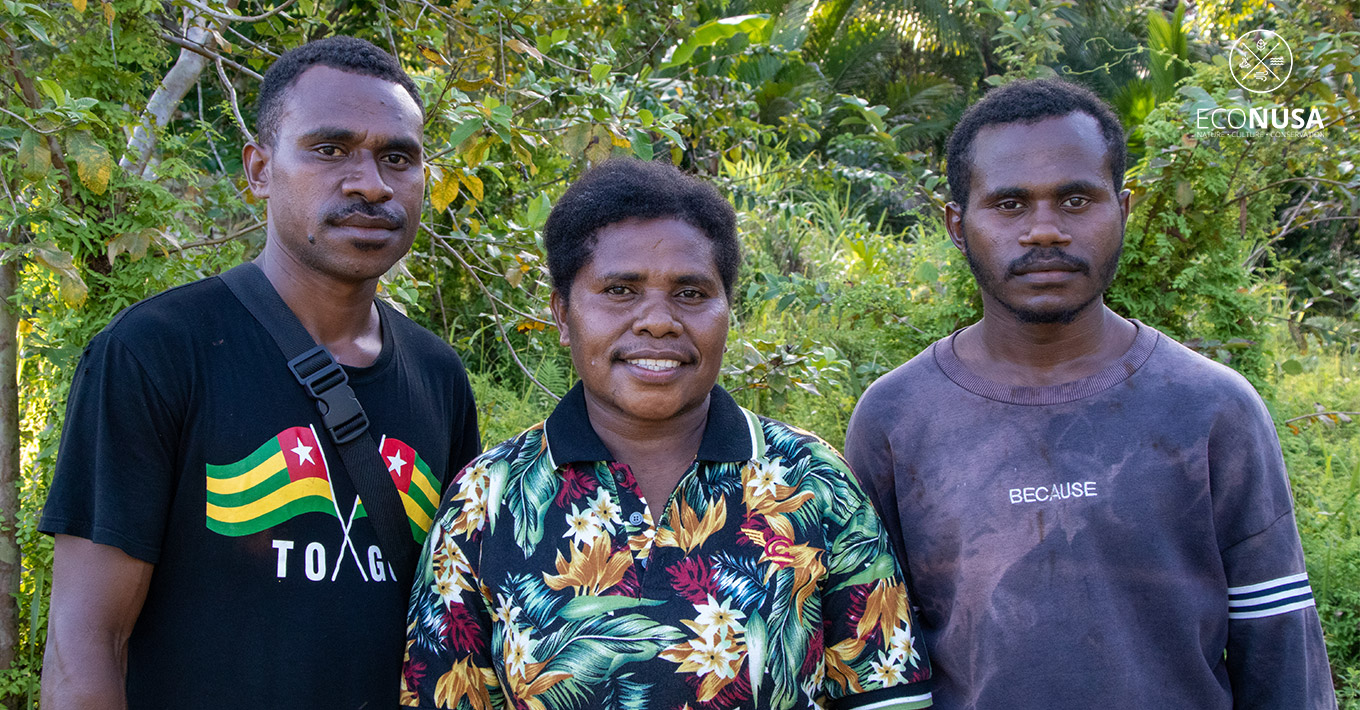 The STS participants were demanded to make follow-up plan as knowledge transfer from their study. The three month process here is called Village School. Unfortunately, there is no shrimp for processing. Meanwhile, organic farming has not become the priority.
"We call the community and make a socialization. Everyone speak about our materials we acquired in Mogatemin. We explained it in general and the community choose their preference. They opt for sago. We have a lot of sago potentials here in Manelek," said Derek.
From Village School instruction, the locals record that there are six types of sago in Manelek. In the local language, there are fakirit (long thorned sago), faa dla (glossy midrib sago), vasyo (short thorned sago), weryek (sago with the largest midrib), faa blen (sago without thorn), and faa enggan (the shortest thorned sago).
Read Also: Getting Money from Protecting Land in Yoboi Village
In the nearby forests, sago cultivation group made a raft from sago midrib as the seeding spot. The raft is floated on the flowing water so the root of sago can absorb water well. On the former cut of sago seed, ash was spread on it in prevention of pests.
"For the community, sago is like a bank. If they run out of food, they take sago. Therefore, sago needs special treatment so as to grow well. They used to take seeds and planted them directly and thus many did not grow," said Onesimus Sibar, the EcoNusa's Community Organizer.
The enthusiastic participants of Village School made Derek, Alfonsina, and Arius feel happy as they could transfer new knowledge to the locals. Let alone, most participants have no jobs yet. They wanted the Village School to inspire people for earning domestic income.
Read Also: Sago Forest Under Palm Oil Threat
"We often watch other villages making many kinds of product on YouTube. They are often on the show. We want Manelek Village to also on the show so we are not left behind. They make something from their village, why not, we can also make it," said Alfonsina.

Editor: Leo Wahyudi & Nur Alfiyah