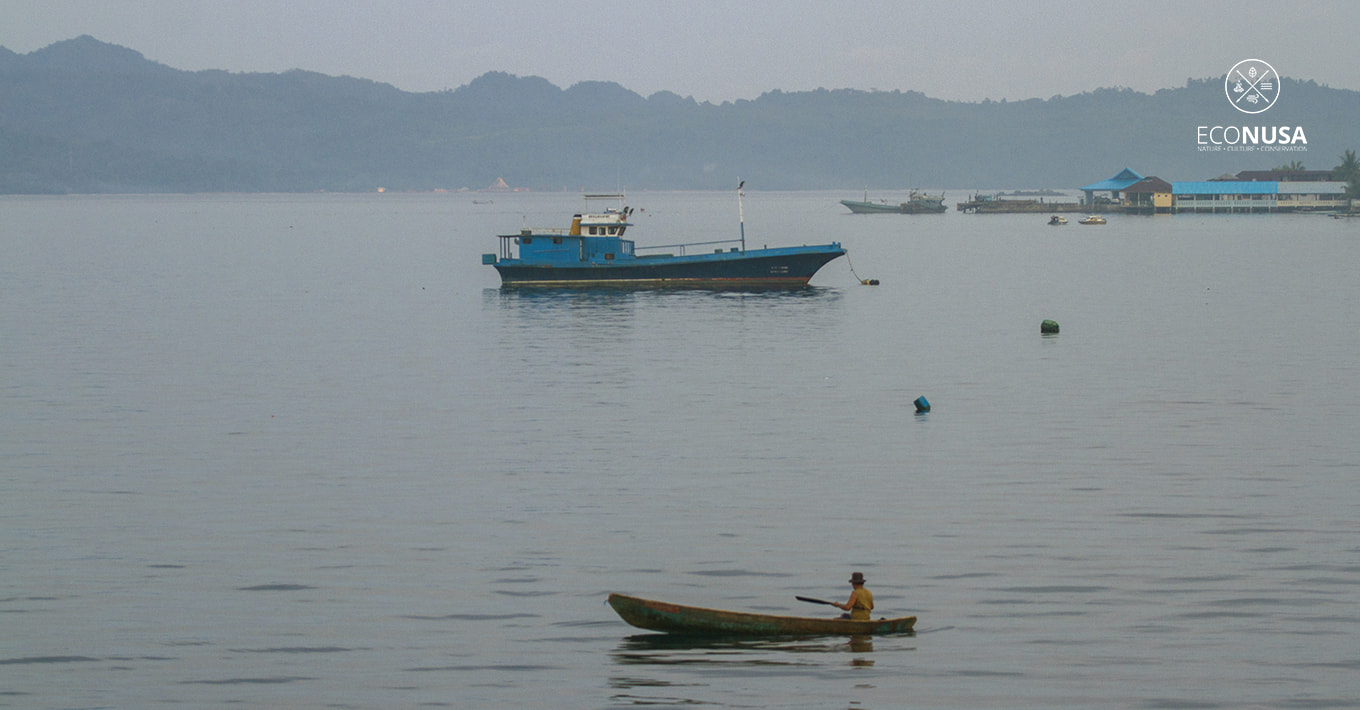 Most parts in Indonesia or more than 70 percent or 5.8 million square kilometers are ocean. The coastline stretches along 95,000 square kilometers or the second longest coastline after Canada. Around 80 percent of regencies and mayoralties in Indonesia has coastal areas. It implies that ocean serves as the sources of livelihood of most communities in Indonesia.
With the remarkable expanse of ocean in Indonesia, the country has abundant potentials and biodiversity of maritime and fisheries. Around 72 percent of the world's coral reefs is in Indonesia. Raja Ampat and its surrounding are the centers of coral triangle in the world. Indonesian water also has the most diverse coral fish and the largest producer of tuna in the world in 2019. However, Indonesian ocean has so far been coping with various conundrums that threaten not only the sea sustainability, but also the livelihood of coastal community that depends much on maritime and fisheries.
"Our ocean is one of the largest producers of tuna in the world. This exploitation will go on. Our fishers catch tuna using under 5 GT boats or long boat. If then the former foreign-flagged ship is allowed to operate, it means the small fishers here will compete against those with larger-sized boats. It is by all means unfair. We should voice this issue so that our ocean does not only suffice a certain group of people, major and even foreign investors. On the other hand, our fishers only get insignificant yield from there," said Bustar Maitar, the CEO of EcoNusa, on the Journalist Fellowsea talkshow: Exploring Indonesian Sea held by the organization as the top of Journalist Fellowsea event in collaboration of EcoNusa and the Society of Indonesian Environmental Journalist (SIEJ) in commemoration of the World Ocean Day on June 8, 2021.
Read also: Safeguarding Indonesia Blue Carbon
Indonesian sea also serves as the largest oxygen provider that supports life and world climate control. However, climate change due to the degraded ecology has increased sea temperature day by day resulting in cyclone that causes an incessant coral bleaching phenomenon. "If we let it go without any special attention in the long run, the condition will kill fish breeding areas in the sea. Sea condition in Indonesia has become global concern and thus it should be globally connected along with climate change mitigation," he added.
On the talkshow, Suhana, an expert on maritime economy, also said that Indonesian ocean has currently been under threats with environmental pressures that will affect development pillars at local to global levels. "Our ocean has been on the risk. Our ocean is like a sleeping giant. The longer it sleeps, it is eventually sick. When sleeping, the resources are continuously exploited, let alone with the climate change. Finally, when it wakes up, now it has more threats both in terms of sea ecosystem degradation such as coral reef and illegal fishing," said Suhana.
He added that ocean problems should be the major concern of local, national and global levels in such a way that it requires sustainable sea policy instrument, management and governance with reliable data. Report on sea condition with valid data is crucial to define the next step to make sustainable sea management.
Read also: National Fish Reserve in Maluku Needs Rigid Management
Journalist Fellowsea with Defending Sea using Data Journalism as the central theme has served as the EcoNusa's endeavor to promote various maritime and fisheries threats in Indonesia while upholding sustainable management of sea and fisheries resources. The event called journalists to send their news coverage related to Indonesian maritime issues by presenting accurate data. EcoNusa and SIEJ as the organizer plan to foster journalists with data-based journalistic report or stories. Writing ocean issues should not only be based on statement uttered by policy makers. Besides, agency and institutions are encouraged to be open and provide data which is accessible to public.
And so, the presented information on maritime and fisheries issues contains accurate evidence so that it increases public trust to the upheld issues. It is expected that Indonesian community could be more sensitive and educated on maritime and fisheries issues through credible information and news. As from more than 100 journalism works, the committee shortlisted 15 participants to get mentorship and supports. At the end, the best 3 coverage of ocean issues will be selected.
Editor: Leo Wahyudi