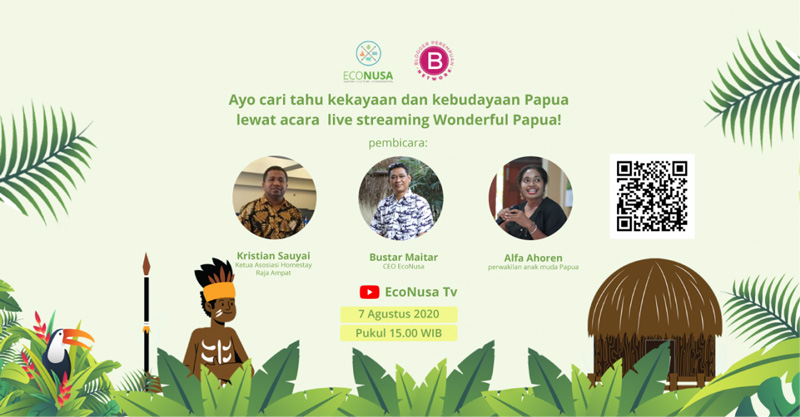 Papua Land is not only a tropical paradise that is rich in biodiversity, but also cultural diversity.

What are the uniqueness of Papua Land? Let's find out through the live streaming Youtube "Wonderful Papua"

There will be speakers from the Land of Papua who share experiences and provide new knowledge for you. Record the time!
Friday, August 7, 2020
15:00 WIB
You can immediately scan the QR Code in this image to follow our live streaming. Don't miss it, see you!