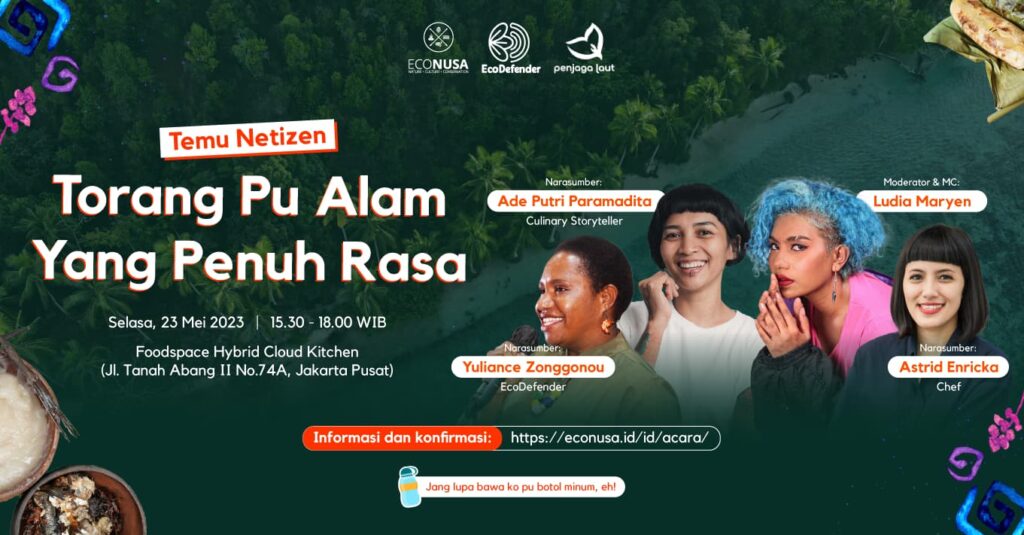 Event Registration
23 Mei 2023
'Temu Netizen' or The Gathering of Netizens, which raises the topic of biodiversity, will invite EcoNusa, Marine Rangers, and EcoDefender followers to retell about the biodiversity potential of Eastern Indonesia, especially Papua through digital channels and increase sensitivity to the natural situation in suppressing the pace of climate change so that the environment is more sustainable in the future .
Tuesday, 23 May 2023. Time: 15:30 WIB – finished at Foodspace Hybrid Cloud Kitchen, Central Jakarta.
Panelist:
Ade Putri Paramadita, Culinary Storyteller
Astrid Enricka, Chef
Yuliance Zonggonow, EcoDefender
Moderator & MC : Ludia Maryen
Register now via the page below!