Thursday, 10 December 2020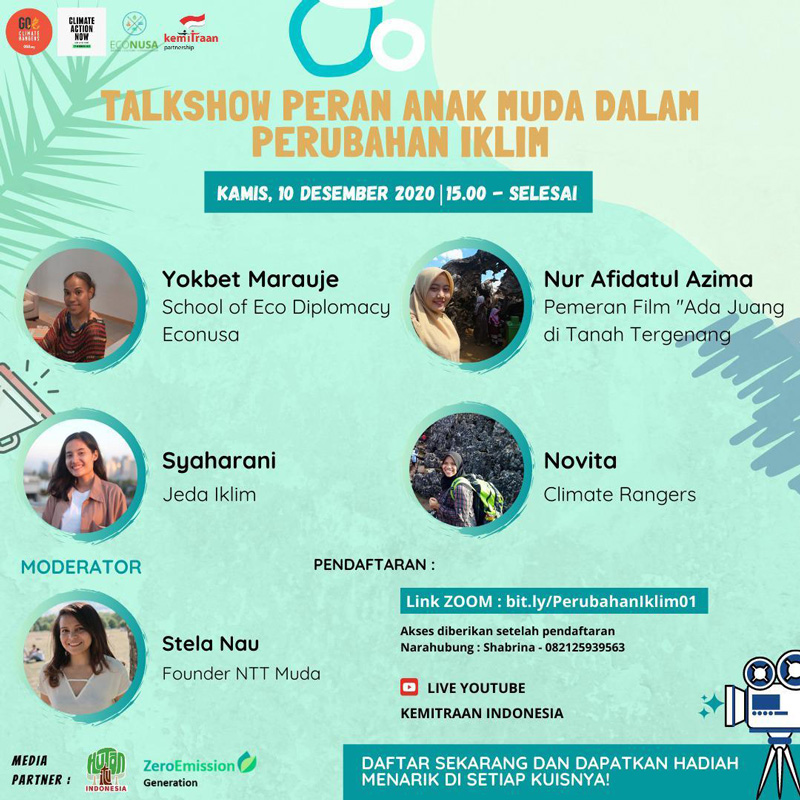 Climate change is the biggest threat today. Earth's temperature is increasing, the dry season is longer, the emission release is getting bigger, and the ozone layer is getting thinner.
It's time to show that young people have a role to play in overcoming it! For that, let's find out how in the Talkshow on the Role of Youth in Climate Change.
Save the date of the game, yes!
? Thursday, December 10, 2020
⏰ 15.00 – End
?Via Zoom
There will be attractive prizes in every session! Don't forget to register yourself at the bit.ly/PerubahIklim01 link to find out how!
Invite your friends to join this event. Let's join hands for a better future for the earth! See you! ??