Saturday, 30 January 2021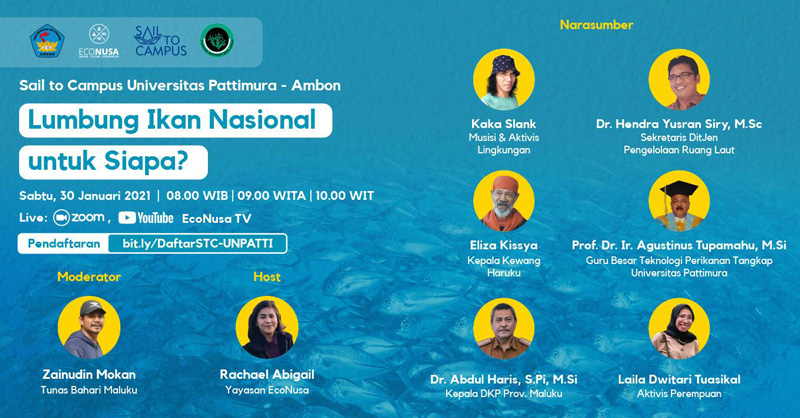 Let's discuss together at the Pattimura University STC event!
The large potential of capture fisheries in Maluku is said to be the national fish barn. However, this rich potential is followed by the shadow of great exploitation and destruction.
Actually, how should we respond to the discourse of the national fish barn? Attend the event at:
Saturday, January 30, 2021
08:00 WIB | 09:00 WITA | 10:00 WIB
Don't forget to register first at bit.ly/DaftarSTC-UNPATTI

See you later!