Saturday, July 3, 2021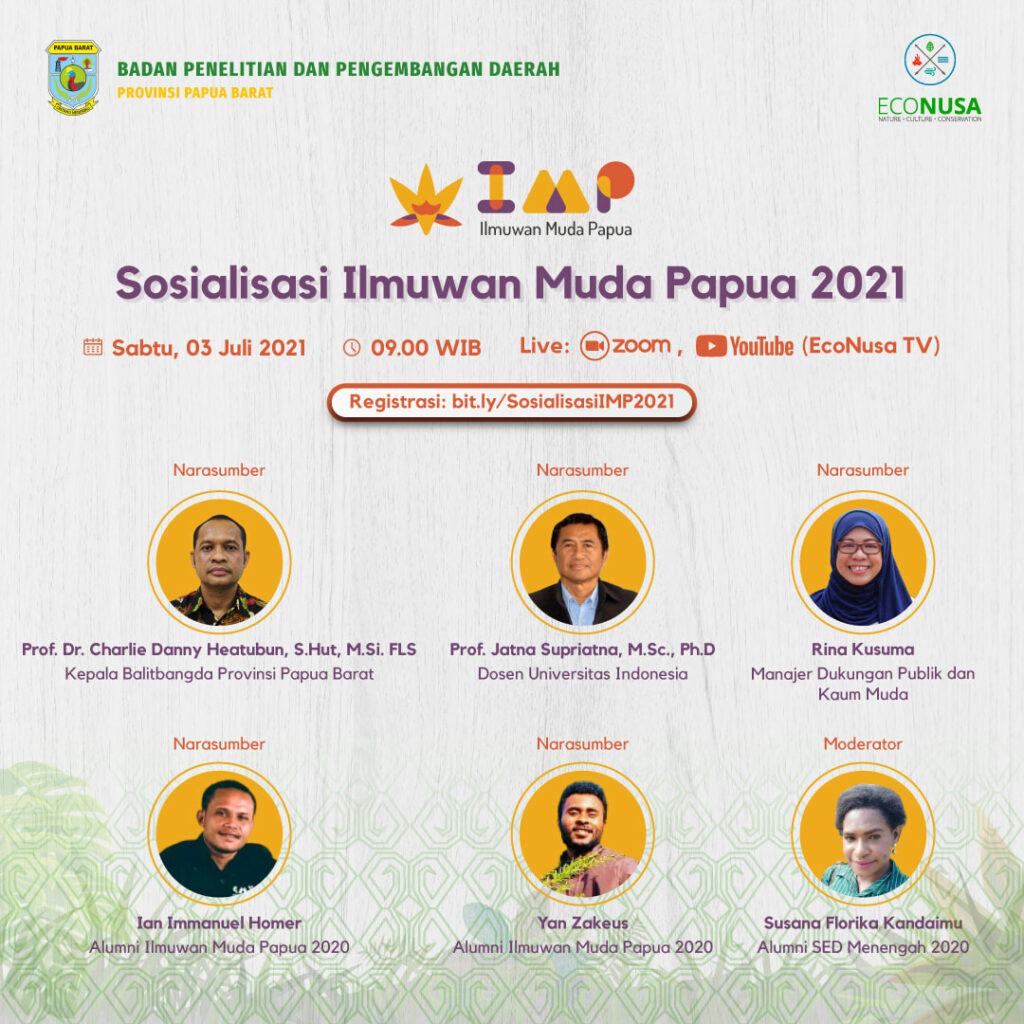 Balitbanda West Papua in collaboration with EcoNusa, again held a Young Papuan Scientist Activity with the theme "Managing Natural and Cultural Resources of the Land of Papua".
Then… who can join the Young Papuan Scientist? How do you do it? Let's go to the points together at the 2021 Papua Young Scientist Socialization event!
Save the game date and don't forget to register:
Saturday, July 3, 2021
9:00 a.m
Via Zoom