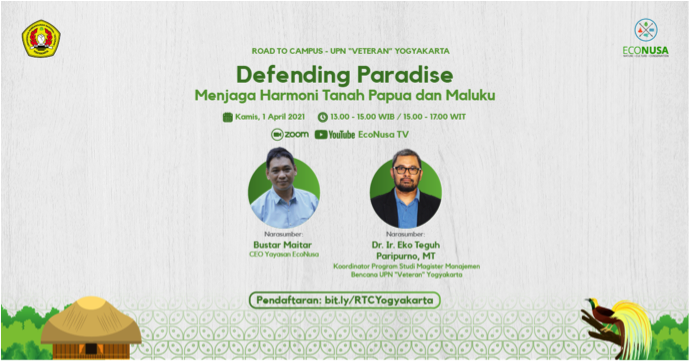 What comes to your mind when you think of Papua?
Is it natural beauty? The uniqueness of the people? Or is it geographically far?
For friends who want to know more about Papua Land and its contents, let's find out on the Road to Campus in collaboration with the UPN "Veteran" Yogyakarta campus.
Note the date: Wednesday, April 1, 2021 Time: 13:00 -15: 00 WIB / 15/00 – 17.00 WIT Discussions are held online and can be followed by anyone! Invite your friends to join too, let's! Don't forget to register on the button below. See you on Zoom or streaming Youtube by clicking the button below!