Friday, 20 November 2020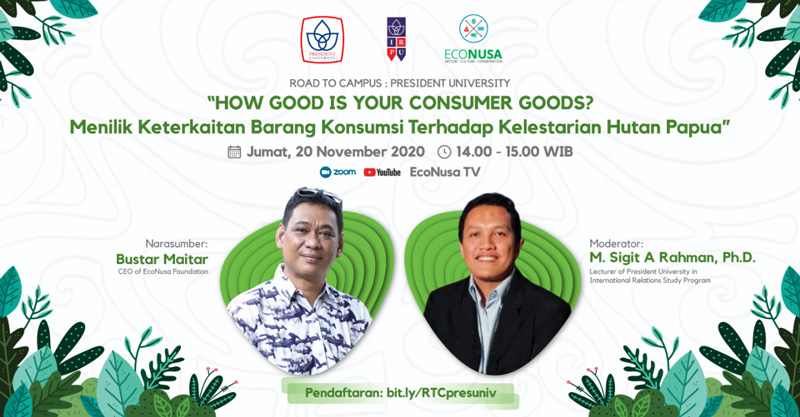 The young generation is a determinant of the future direction of the balance of natural ecosystems and conservation of biodiversity. Students and students as part of the younger generation should be aware of the importance of advocating for environmental issues from an early age. If the earth is damaged, how will they be able to live in the future?
For that, EcoNusa would like to invite all of you to take part in a webinar with President University entitled "How Good Is Your Consumer Goods? – Observing the Linkage of Consumer Goods to the Conservation of Papuan Forests "at:
Friday, 20 November 2020 | 14.00 – 15.00 WIB
Via ZOOM Webinar & Youtube EcoNusa TV
Registration: bit.ly/RTCpresuniv
Save the date of the game, OK! Don't forget to invite other friends to register!
#EcoNusa #RTC #BeradatJagaHutan #webinar