Thursday, 02 July 2020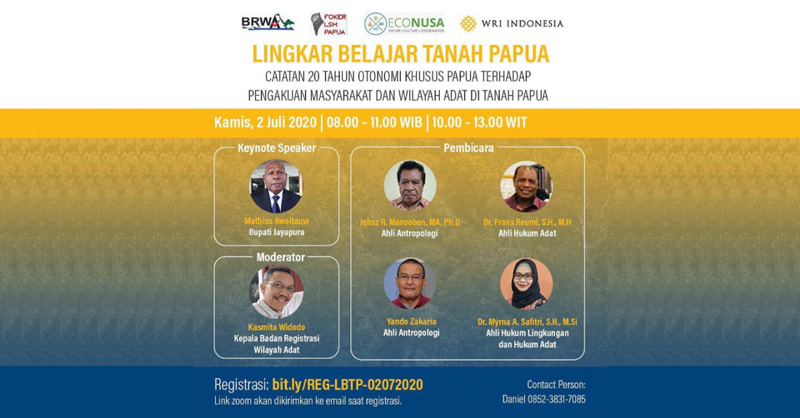 To what extent are efforts to recognize indigenous territories accommodated in the implementation of Papua's Special Autonomy? What are the opportunities and challenges in terms of law and policy?
To answer this, BRWA, Foker of Papua NGOs, WRI Indonesia and the EcoNusa Foundation through the PAPUA LAND LEARNING CIRCLE, held an online discussion entitled: "NOTE 20 YEARS OF PAPUA OTSUS ON CONFESSION OF INDIGENOUS PEOPLES AND TRADITIONAL AREAS IN PAPUA LAND", which will be held online: :

Day / Date: Thursday, July 2, 2020
Time: 08.00 – 11.00 WIB / 10.00 – 13.00 WIT
Via: Zoom
The zoom link will be sent via email after registering at: bit.ly/REG-LBTP-02072020.