Saturday, June 26, 2021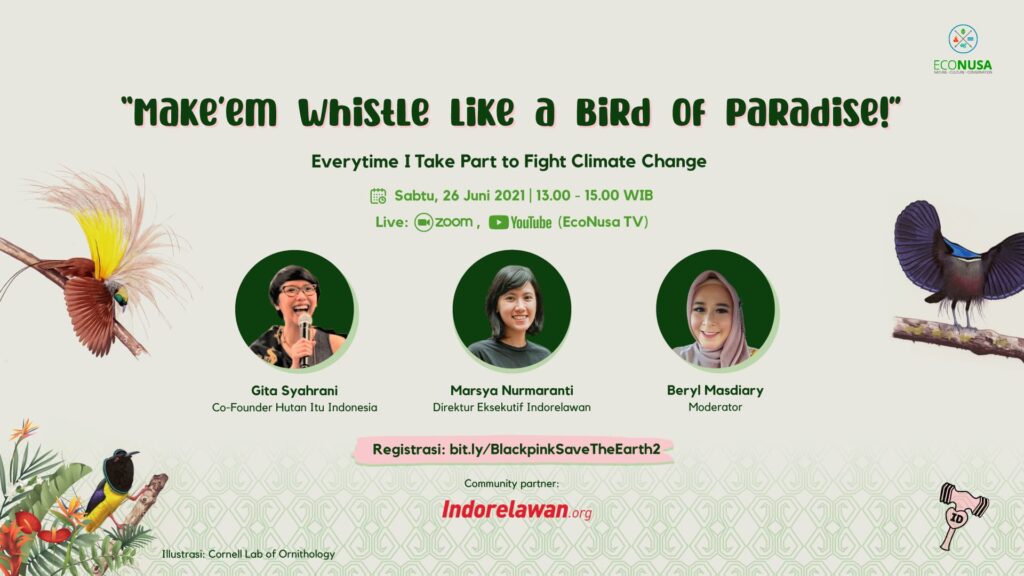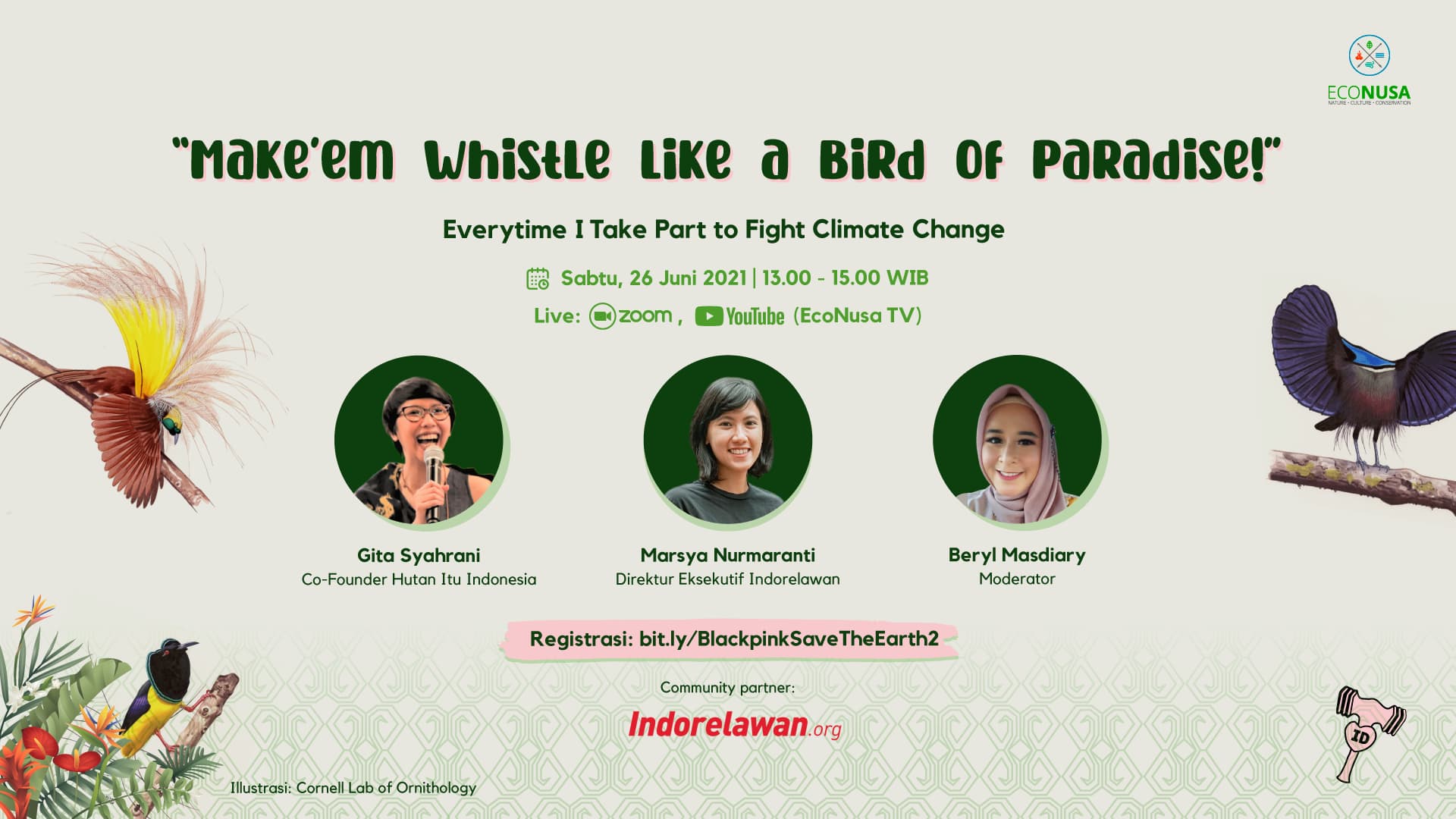 Climate change is really happening! Today's unnatural weather and natural phenomena are the result, and we can't ignore this!
This incident led many young people to initiate movements to reduce the impact of climate change. And you can hear the story through the webinar "Make'em Whistle Like A Bird of Paradise: Everytime I Take Part to Fight Climate Change" which will be held on:
Saturday, June 26, 2021
13.00 – 15.00 WIB
Zoom & Youtube EcoNusa TV
Note the date and don't forget to register via the button below. Pssst.. There is an interesting prize at the end of the event, so invite your friends too to enliven it!