11 Oktober 2021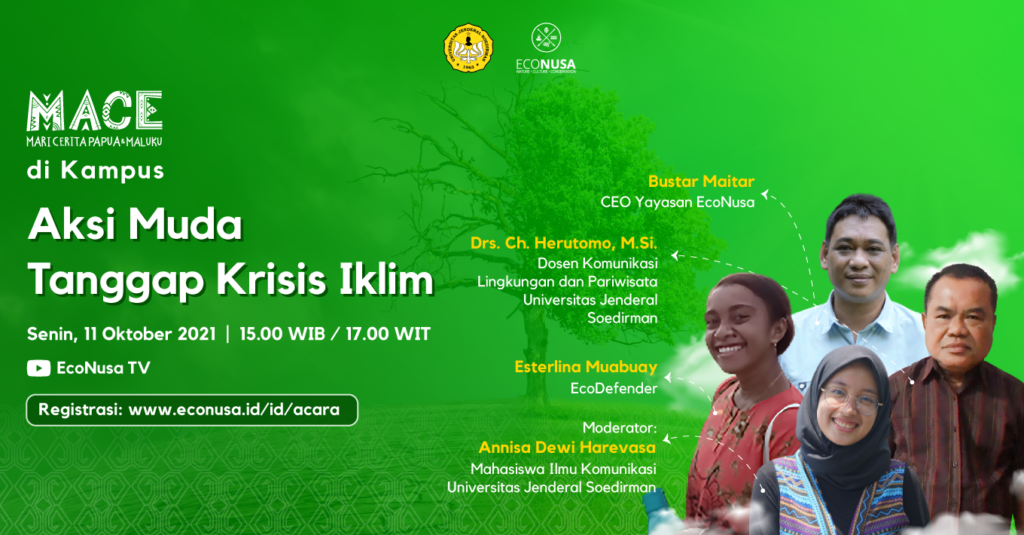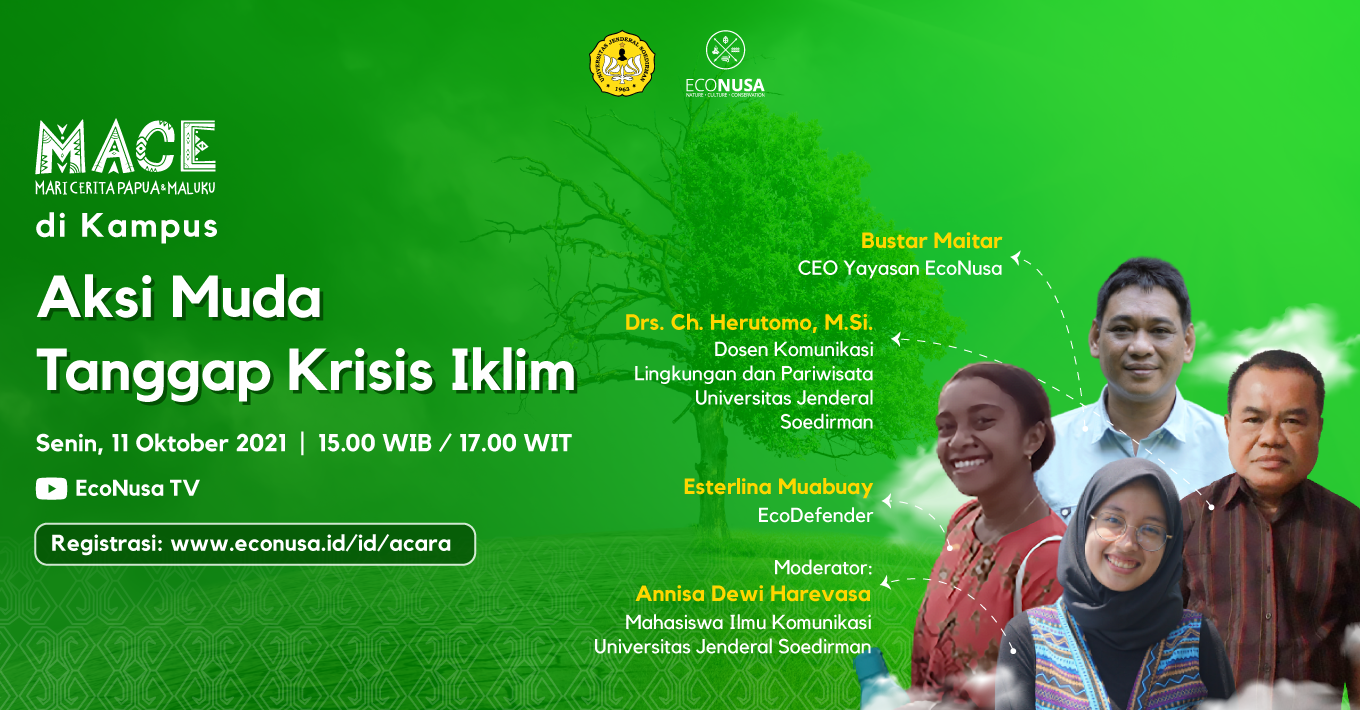 MACE Papua Maluku is now on campus!
This time, together with friends and academics from Jenderal Sudirman University (Unsoed), EcoNusa will discuss the role of young people in responding to the climate crisis.
You can all join us in finding out what we can do to move together to save the earth.
Remember the date and time:
Monday, October 11, 2021 | 15:00 WIB / 17:00 WIT