Wednesday, 29 April 2020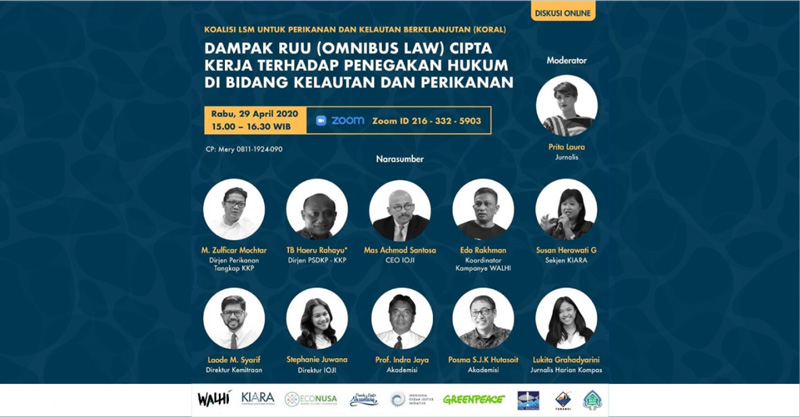 There have been major changes in the fisheries and maritime sector, if omnibus bill on job creation was passed. In the aspect of law enforcement, for example, there are replacements of several articles which previously governed criminal sanctions into administrative sanctions. Considering that supervision of compliance and law enforcement is a crucial element in realizing the management of the marine and fisheries sector based on the principle of sustainable development, omnibus bill on job creation must be able to ensure the regulated changes can guarantee the effectiveness of law enforcement.
Departing from this, the NGO coalition for Fisheries and Marine Affairs (KORAL), which consists of nine civil society organizations focused on environmental issues, especially in the maritime and fisheries sector, will hold a discussion program titled "Impact of the Bill of Work (Omnibus Law) on Employment Law Enforcement in the Field of Maritime Affairs and Fisheries "on Wednesday, April 29, 2020 at 15.00-16.30 WIB via Zoom with ID: 216-332-5903.