Friday, 04 December 2020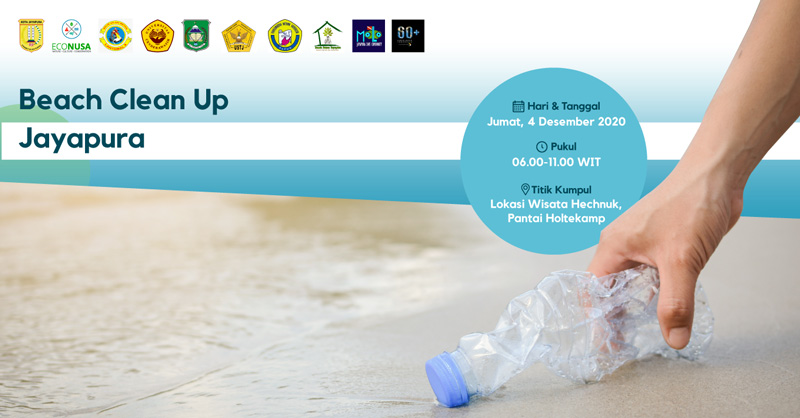 Friends, next Friday, December 4 2020, there will be a garbage collection action along Hamadi Beach and Holtekamp, as well as the Youtefa Bay Mangrove Forest, you know! If you are around the location, how come you can join us in collecting trash with us!
Date: Friday, December 4, 2020
Time: 06:00 – 11:00 WIT
Meeting Point: Hechnuk Tourist Site, Holtekamp Beach
Let's keep the vat of mangrove forest in Youtefa Bay, Hamadi Beach and Holtekamp Beach from plastic waste. Save the date of the game!
See you~