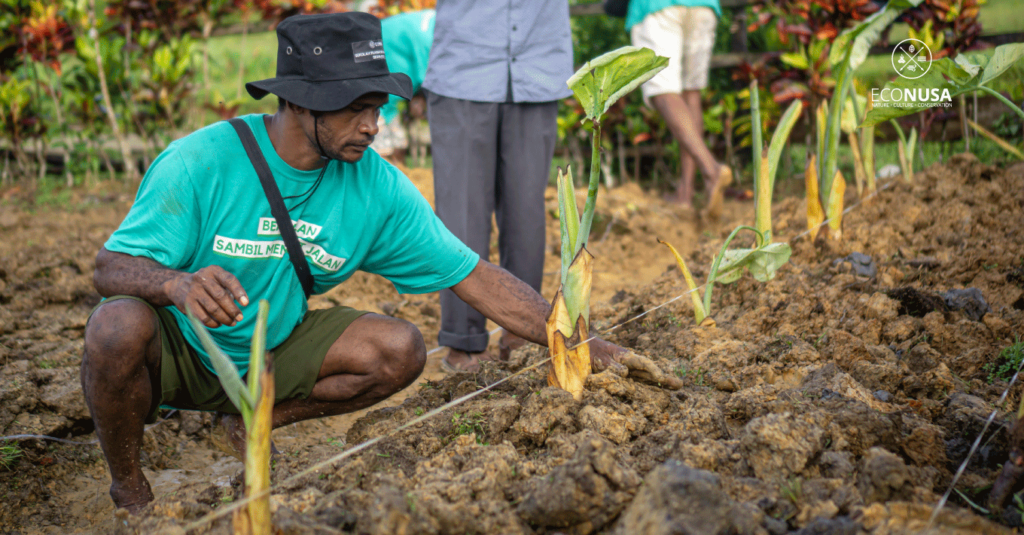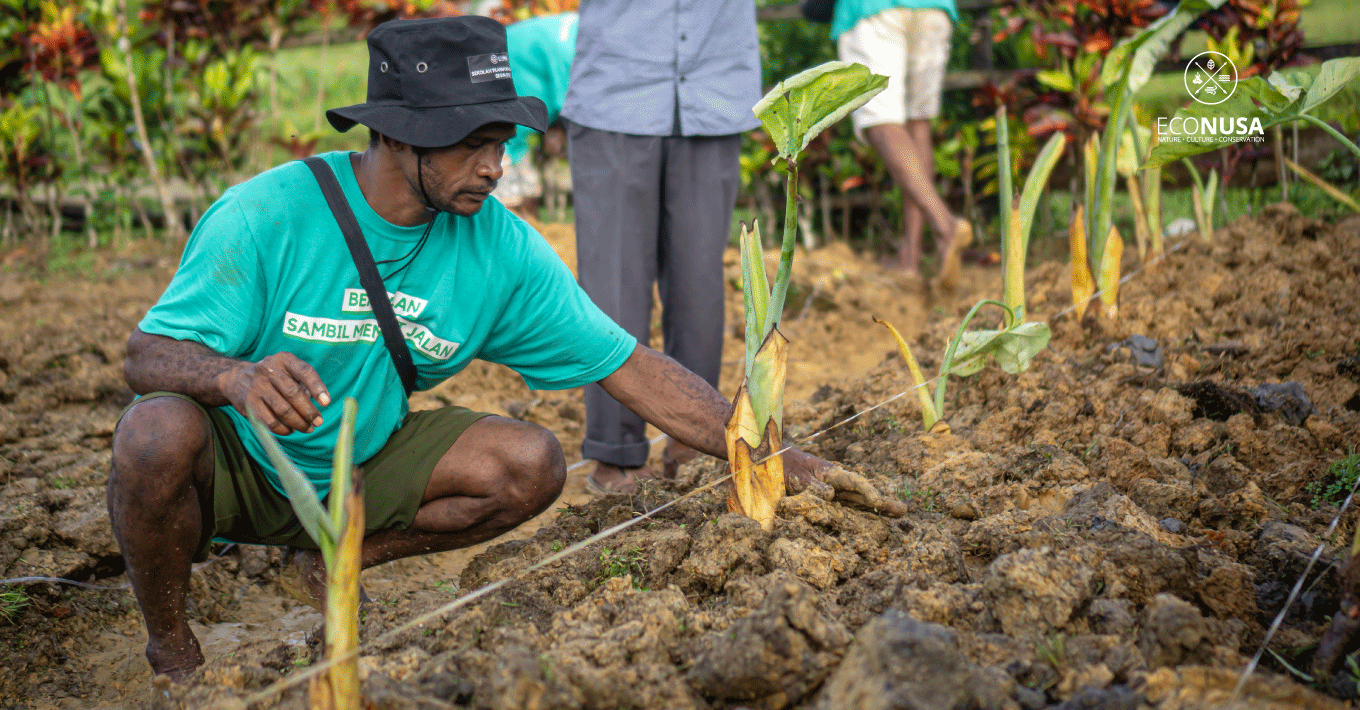 The development in Indonesia in the past few decades has moved forward massively and rapidly reaching many remote regions in Indonesia. Progress, modernism, and economic growth are deemed the major driver. With capital and political power, development should bring change. Without making any change will be considered lagging behind.
We agree with the goal, process, and concrete evidence of the development. However, in the context of eastern Indonesia regions, the metaphor of development success has even evaded the root of the long existing culture and knowledge. As a result, instead of progressing and developing people, natural resources and local wisdom were degraded due to the delusion of development and modernism metaphors. A sociologist said that such a condition has increased consumerism that made the local community take part in natural resources destruction and exploitation.
From a positive point of view, the situation here could serve as the momentum for a social transformation with transformative initiative that emerges from the community itself. It becomes important to grow collective confidence among the indigenous people so that they are not marginalized economically, culturally, and socially.
Such a transformation requires effort that could serve as a mediation for independence and imagination for social transformation. They are called to be involved and define the social, cultural, and economic transformation in their spheres. They should be encouraged to be the subject of change, instead of an object.
In this context, jointly with the regional government, EcoNusa attempts to exist with the community to make change by building social and cultural awareness. We want to build community independence in their own localities. Hence, they no longer depend on the assistance and access of politics and economy that often put down the initiative of social transformation.
In the mediation of collective awareness, EcoNusa has organized a Social Transformation School (STS) since 2019. It spreads along more than 60 villages in Papua, West Papua, and Maluku Island. The STS serves as tools to build local community resilience in such a way that they could manage, protect, and utilize natural resources in their traditional management living space. The village government and its peoples got facilitation to get comprehensive knowledge on their living space and their livelihood resources.
The village heads and village cadres are involved in this business. They acquire knowledge through intervention based on the local commodities and potentials. They learn about agriculture, fertilizer production, up to optimum use of natural richness. There are farming class, sago class, nutmeg class, drying class, fisheries class, biogas class, and village database collection class. With knowledge gained from those classes, they expand the good issues on village development to all people.
On the other side, EcoNusa has developed business ideas to empower, optimize, and channel their local commodities to market access. Collaborating with some local cooperatives, EcoNusa established Kobumi, a social entrepreneur that is not merely profit oriented. The social entrepreneur here combines trading concepts and obligation to assist the social spheres. It implies that the earned profit will go along with the benefit provided to the community by applying sustainable and conservation principles to natural resources.
Doing this way, we believe that social transformation is deemed an inevitability. Social transformation from the community will reinforce the autonomous state of a community to their own regions and resources. The transformation has made the local communities in eastern Indonesia independent socially, culturally, and economically, while safeguarding their natural resources for sustainability.
Quoting one of the STS participants in Morekau, Maluku Province, with the STS, they have made a positive transformation. They want to build food resilience. This is one of the social transformation objectives we are now constructing.
Bustar Maitar