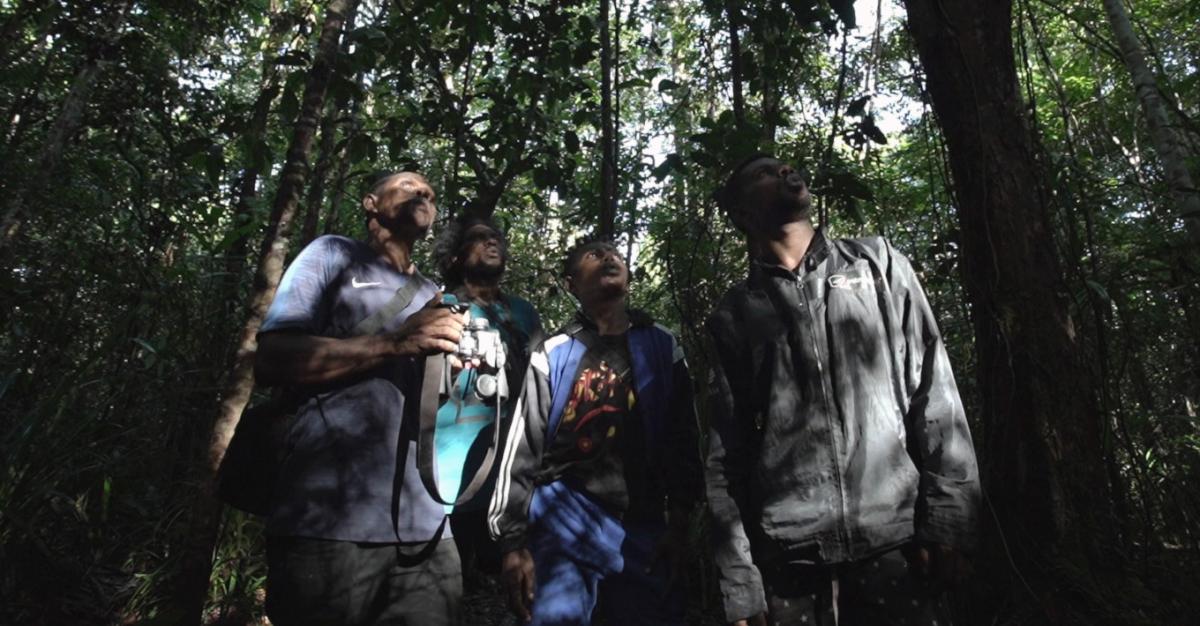 EcoNusa aims to create a series of communication hubs throughout Eastern Indonesia to gather information to be shared among indigenous peoples and local communities, civil society organizations, and other stakeholders. We realize the urgency of building bridges for information dissemination among locals of Maluku and Papua and the rest of the world.

EcoNusa collaborates with stakeholders in Maluku and Papua to communicate digestible real-time information on the existing and emerging threats to forest and coastal ecosystems in these regions to the outside world. One of the core issues at hand deals with the outlining strategies on how to maintain the maximum percentage of forest cover in Papua while improving the livelihoods of its indigenous peoples and local communities. EcoNusa will work closely with community groups to build their influence and capacity on sustainable development. We also envision a central hub or at least a collecting body that would compile, digest, and disseminate the most relevant and impactful data to the outside world.
What Type of Communication Hub Do We Envision?
Working with stakeholders on the ground, EcoNusa has been designing the future of such a communication hub with the following elements:
Monitoring and tracking of ongoing and breaking developments that would have significant impacts on forests and local people.
Gathering and disseminating the best available information on land use and development in Eastern Indonesia in an easily digestible form.
Compiling necessary information on land use classifications, participatory mapping projects, concessions, and the likes to create a clearer picture of imminent threats to the forests and ocean in eastern Indonesia.
Building relationships with journalists and encouraging major media outlets that are credible and popular nationally and internationally to cover relevant local affairs such as local movement and emerging trends that could draw Indonesian and global communities.
Increasing digital presence through social media & website in regards to local issues and bolstering its impact for local civil society organizations.Increasing public interest to protect forests in Eastern Indonesia at the national level including engagement with the government, private sectors, donors, and other stakeholders.
Providing a series of strategic public discussions on sustainable development in the region between Papua and Jakarta.
Why Build a Communication Hub?
With limited access to information and media coverage in these regions, local media house, civil society, local communities have been unwilling or unable to provide real-time information on the emerging threats to ecological issues. This lack of information and news gathering has, to date, hindered interested parties to stay updated on Eastern Indonesia region affairs and conduct pre-emptive work on forest and land use issues. EcoNusa intends to fill this gap by providing a new networked institution that will provide comprehensive, accurate, and timely information on ongoing events in Maluku and Papua to other regions.