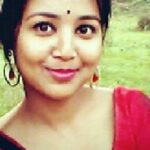 I say this whole heartedly that we are born in this Earth to do something good. Each and every person is special and we must do everything we can to safeguard the Nature.
The name Birds of Pardise says it all.
We must protect everyone- the birds, animals, and even plants.
It's easy to avoid from lending a helping hand. It's easy to forget. It's easy to die too.
But what would our near and dear ones, our children and future generations do?
They will curse us even after our death!
So, let's do good and be good!