Monday, 22 June 2020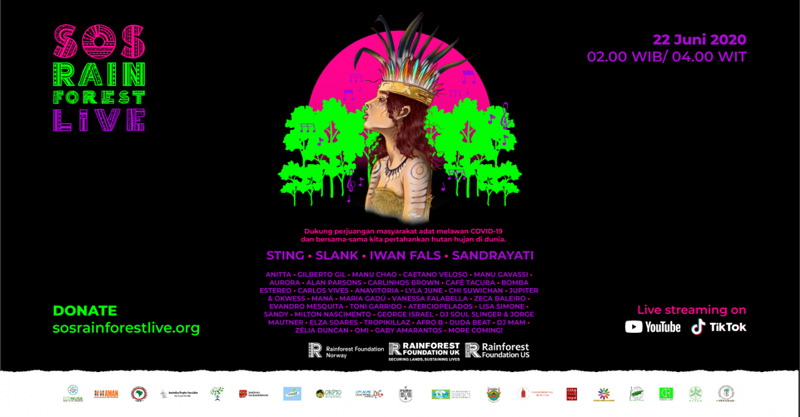 Rainforests are a source of life for living things and a counterweight to the world's climate. In the midst of the Covid-19 pandemic, threats to forest destruction and the survival of indigenous peoples continue to occur.
Welcoming the upcoming World Rainforest Day on June 22, EcoNusa and @rainforest_foundation invite you to support the struggle of indigenous peoples against Covid-19 and protect the rainforest.
Watch a virtual music concert fundraising SOS Rainforest Live through the Rainforest Foundation Norway Youtube channel https://www.youtube.com/user/regnskogfondet and Tik Tok https://www.tiktok.com/@rainforestfoundation and give your support with DONATION through sosrainforestlive.org!
Presenting world musicians such as @theofficialsting and @slankdotcom @iwanfals representing Indonesia.
Your donation is very meaningful for the sustainability of the rainforests throughout the world and the lives of the indigenous peoples who inhabit it.