Monday, 21 December 2020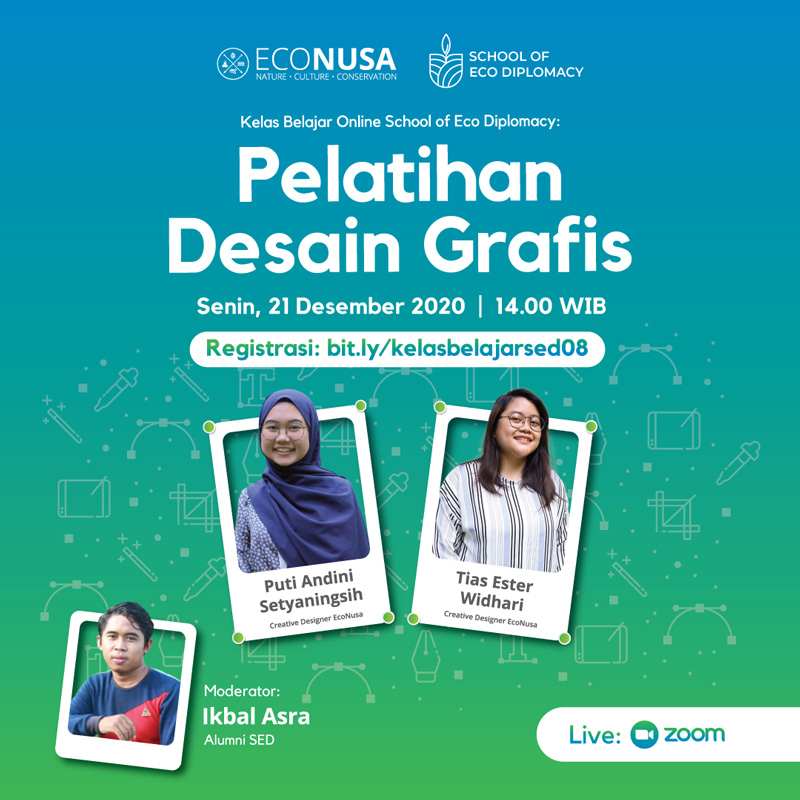 Graphic design is a skill that is needed in promoting various activities. One of the results obtained is a flyer.
Anyone can make their own flyer to promote their action campaign! Deepen your graphic design techniques through graphic design training activities with EcoNusa in the Online School of EcoDiplomacy Learning Class.
Note the date of the game:
Monday, December 21, 2020
14:00 WIB | 03:00 PM local time | 16:00 WIT
See you later!