There are many different types of landscapes in the world, all of which are vital to our survival and must be protected. Karst is one of the landscapes that plays an important role but is rarely discussed. The karst area in Indonesia covers around 15.4 million hectares and stretches from Aceh to Papua. For example, in the highlands of West Sumatra's Bahorok, in the hills of South Sulawesi's Pangkep-Maros, and in the mountainous region of Papua's Cartenz. Unfortunately, a number of karst areas, like other landscapes and ecosystems, also are vulnerable to destruction.
Let's learn more about the karst ecosystem this time. From its primary function to the potential consequences of increasing karst damage, we got you covered!
The importance of karst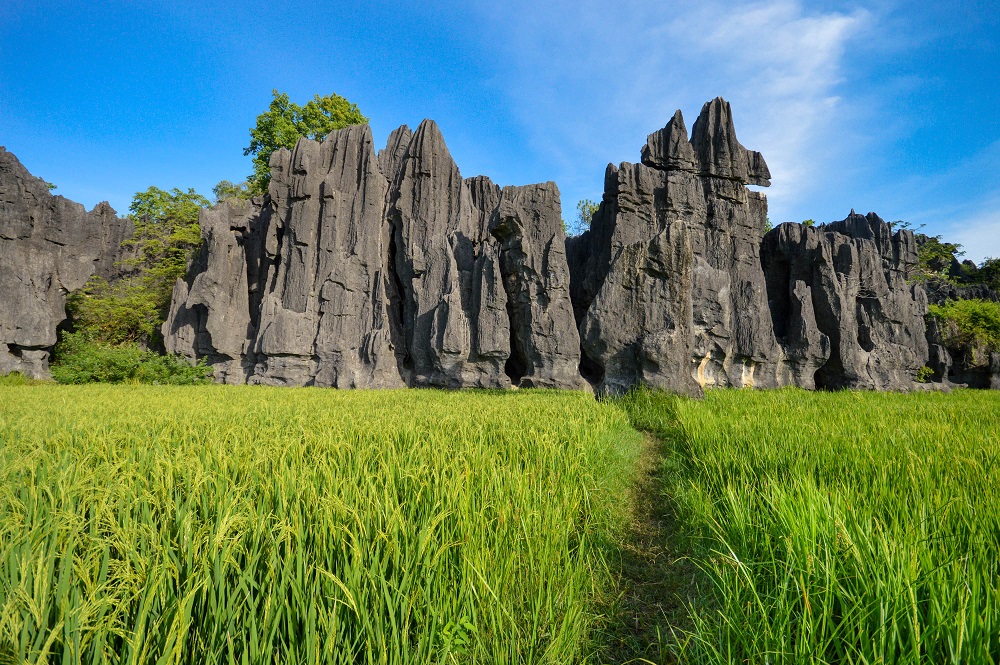 Karst is derived from the Slovene word kras, which means rocky land. Initially, the phrase referred to a region bordering Yugoslavia/Slovenia and Northern Italy. The landscape is made mostly of rock and oak. Karst is now well recognized as a landscape area in the form of a stretch or limestone hill. Then, geologically, karst also refers to the soil surface of easily soluble rocks, such as limestone and rock salt, which undergo dissolution due to surface and underground water.
First, the karst area is a rainwater absorber which can then become a source of clean fresh water. According to the Indonesian Institute of Sciences, one karst area alone can provide up to 30 springs. Then there's the fact that karst is home to a variety of flora and animals, including bats. Furthermore, because it can absorb carbon dioxide, this area plays an important part in Indonesia's carbon cycle.
Karst in East Indonesia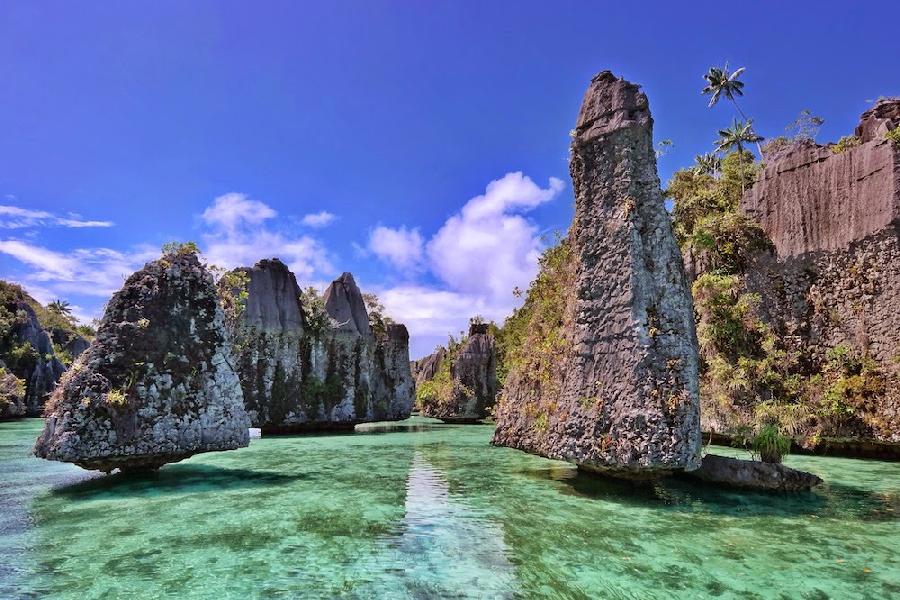 Here are some karst places in eastern Indonesia that are well-known for their natural beauty!
There are karst hills in the Raja Ampat region of West Papua, such as Wayag and Pianemo. If you climb one of the hills, you'll get a better view and see the entire group of karst hills in the midst of the ocean.
In the Baliem Valley, Wamena, Papua, there are many karst hills and caves. Because it can store water for 3-4 months after the rainy season has ended, the karst area in this area is also a source of clean water for local residents.
The Aru Islands are a karst-formed archipelago in the Maluku region. The Aru Islands region consists of 832 islands, the majority of which are classed as tiny islands. The morphology of the karst areas in these islands is present in various forms, such as karst hills and caves.
The existence of a karst area is not immune to destruction. According to the president of the Asia Union of Speleology (AUS), roughly 9.5 percent of Indonesia's total karst region has been damaged. Limestone mining, the development of a cement factory, and the conversion of other land functions are among the causes. If more karst areas are eroded, it will have a variety of negative consequences, including the loss of clean water sources and flooding in the surrounding area. Thus, it is critical that we properly recognize and preserve its presence from exploitation.
Do you want to learn about other important environmental issues and how to preserve them? Let's read other articles on the EcoNusa and EcoDefender blogs, and follow various EcoNusa social media to look forward to the next exciting programs!