Ngilngof village, a village in Southeast Maluku, achieved first place in the Advanced Tourism Village category in the 2021 Indonesian Tourism Village Award. This event drew a total of 1,830 villages from all over the world. Isn't it amazing? The term "advanced tourism village" refers to a community that is aware of the tourism potential in their area, has been visited by visitors from both inside and outside the country, and has been able to manage tourism enterprises. So, what exactly is it about Ngilngof village that makes it so special? Let's find out more, shall we?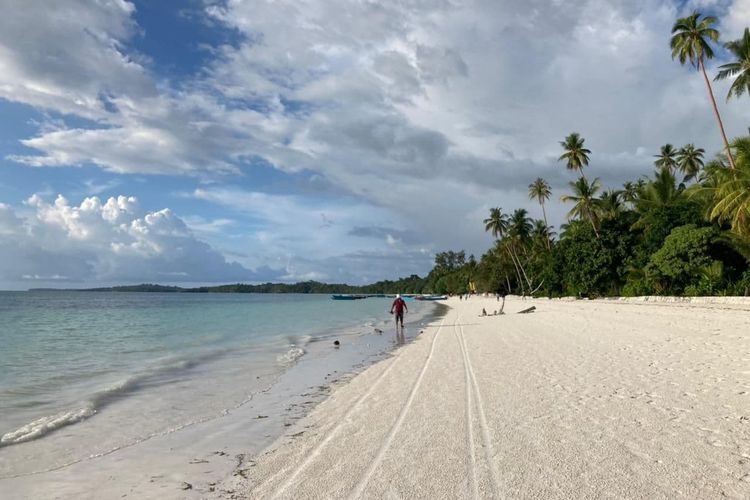 1. It has a lot of stunning natural scenery.
It's no secret that this tourist village's major appeal is its stunning natural scenery. Ngurbloat, Yenroa, and Ngurfaruan beaches are among the white sand beaches found in this tourism village on the Kei Kecil Islands. In fact, according to the Indonesia Travel website, National Geographic has named Ngurbloat Beach as the beach with the smoothest sand in Asia. Aside from the beach, there are a number of other natural treasures worth visiting, including Ablel Lake, Kilyeuw Hill, and Kilmanut Hill.
2. It has a natural mangrove forest
Ngilngof Village is also notable for having a natural mangrove forest in addition to being a tourism village. Mangrove conservation efforts are still being carried out by the local people. Therefore,people that visit the area can learn more about mangroves, too! This mangrove area, which is located near Yenroa Beach, is still home to a variety of marine species, including fish, crabs, and snails. In Kei's language, 'Yen' means 'foot' whereas 'roa' means 'sea.'
The preservation of this mangrove forest is important, given that several coastal areas, including Ngilngof Village itself, are currently being used for road expansion. Existing mangrove land may be evicted if it is not adequately monitored. In reality, mangroves serve a crucial role in preserving the lives of coastal communities by preventing waves from harming them.
3. The sasi tradition is still practiced by the locals
One of the local tribes currently actively practicing the sasi custom is the Kei tribe, which lives in Ngilngof Village. Sasi is a type of prohibition on taking natural resources on land and at sea for a set length of time. Local populations in Maluku and Papua generally practice this local wisdom, which tries to help current natural resources develop and be effectively conserved.
One type of sasi that local residents do is coconut sasi. The coconut sasi procession usually takes place after the weekly church service, where a piece of wood will be planted around the coconut grove as a sign of sasi. The sasi closing time will commence after that sign is planted. Then, about 3-4 months later, a customary ritual to commemorate the breaking of sasi will be conducted. Residents are allowed to collect coconuts from their coconut plantations at that time. If the sasi is broken, then customary law will prevail.
Isn't Ngilngof Village a fascinating location to visit? You can arrange a trip to this tourist village to firsthand enjoy its charm. However, don't forget to participate in environmental preservation while you're there! For instance, by not polluting the seashore, not indiscriminately collecting harvests or other natural things, and learning more about the mangroves that exist there.